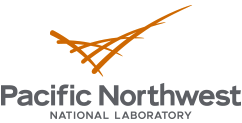 Pacific Northwest National Laboratory

Facility Services Specialist, Principal

in

SEQUIM

,

Washington
Organization and Job ID
Job ID: 309063
Directorate: Operational Systems Directorate
Division: Facilities & Operations
Group: MSL Facilities
Job Description
This position is responsible to provide direct support to the Marine Sciences Laboratory (MSL) Building Manager for all assigned facilities. The MSL Facility Services Specialist (FSS) is a principal resource to facility occupants in supporting activities and facilitating resolution of operational issues related to the conduct of business in the MSL facilities. The FSS will serve as a backup for the MSL Building Manager, as needed. The FSS will assure the availability of operational systems and resources necessary to maintain mission ready facilities, and ensure the MSL Campus is operating within the requirements of applicable Facility Use Agreements. The FSS may also serve as the Building Engineer.
The MSL Facility Services Specialist is responsible for providing support to the Building Manager in an effort to maintain an open and available facility, capable of supporting the mission of PNNL and specifically that of the MSL facility occupants. This position also includes the operational responsibility to work in conjunction with Operations and Line Managers to ensure that conduct of business within facilities is institutionalized for a safe, secure, and environmentally sound operating environment; and is within the operating boundary for the facility as delineated in the respective MSL Facility Use Agreements.
The duties and accountabilities specifically assigned to the FSS include:
Provides day to day direction and prioritization of resources and activities, to accomplish established building management objectives for facility maintenance, operation and modification to meet occupant mission needs.

Be available to serve as the backup Building Manager, including the ability to respond to emergency situations within a prescribed time period.

Interfaces with facility maintenance, management, engineering and R&D occupant staff and management to include oversite of facility technicians and coordinate activities with support organizations, as needed.

Functions as the primary point of contact for customer service interactions as assigned by the Building Manager.

Supports facility management in the development of facility maintenance and operations budgets; this includes knowledge of databases such as MAXIMO and VAULT.

Plans, directs and manages all phases of equipment and machinery maintenance, facilities modification and building projects from establishment of design concepts through design and implementation.

Supports emergency responses in the event of an accident or disaster in accordance with regulations and company plans and procedures.

May function as the Building Engineer.
Minimum Qualifications
Bachelor degree in a technical or business-related discipline plus 15+ years relevant work experience required.
Preferred Qualifications
Influences policy and sets direction across organization in area of expertise. Uses innovative ideas to enhance business results. Anticipates trends and impacts. Often serves as consultant to senior management.

Knowledge of general business organization and administration, project management, PNNL operations, quality assurance, and environmental, safety and health policies and procedures.

General knowledge of event reporting and classification processes.

Recognized as a Subject Matter Expert (SME). Having broad expertise or unique knowledge, uses skills to contribute to development of organization objectives and principles and to achieve goals in creative and effective ways. Applies and/or develops advanced principles, theories, and concepts. Ability to lead inter-disciplinary teams dealing with issues related to their expertise.

Demonstrated ability to work with people effectively and possess strong problem solving team-building skills; fosters collaboration and grows the skills of others.

Established ability to operate in close cooperation with other members of PNNL's senior operations and technical management team; to build effective working relationships with diverse organizations (a prerequisite to working successfully with PNNL technical organizations and organizations in the PNNL Facilities and Operations Directorate).

Must have excellent written and verbal communication skills.

Must be able to become a Technical Oversite Representative 3 (TOR 3), so experience in Field Engineering, Project Management, or Construction Management, is preferred.

Must be able to become a Water Distribution Specialist (WDS) through WA State, so experience with potable water systems, backflow preventers, cross connections, and testing is preferred.

Must be able to be qualified as a Building Manager and Building Emergency Director.

A minimum of five years experience in the conduct of facility related operations in DOE and/or Battelle private facilities in positions of increasing responsibility, preferred.
Equal Employment Opportunity
Battelle Memorial Institute (BMI) at Pacific Northwest National Laboratory (PNNL) is an Affirmative Action/Equal Opportunity Employer and supports diversity in the workplace. All employment decisions are made without regard to race, color, religion, sex, national origin, age, disability, veteran status, marital or family status, sexual orientation, gender identity, or genetic information. All BMI staff must be able to demonstrate the legal right to work in the United States. BMI is an E-Verify employer. Learn more at jobs.pnnl.gov.
Other Information
The MSL Facility Services Specialist, while providing guidance and oversight to functional support teams, also has a close working familiarity with all facility operating and R&D workspaces (internal and external). To that extent, the MSL FSS will have the training and experience necessary to permit access to all appropriate workspaces associated within assigned facilities and is considered essential personnel for the operation and maintenance of the assigned facility. When filling in for the MSL Building Manager, the MSL FSS must have the ability to respond to a call-out to their assigned facilities within a reasonable time period.
Other Information
This position requires the ability to obtain and maintain a federal security clearance.
Requirements:
U.S. Citizenship

Background Investigation: Applicants selected will be subject to a Federal background investigation and must meet eligibility requirements for access to classified matter in accordance 10 CFR 710, Appendix B.

Drug Testing: All Security Clearance (L or Q) positions will be considered by the Department of Energy to be Testing Designated Positions which means that they are subject to applicant, random, and for cause drug testing. In addition, applicants must be able to demonstrate non-use of illegal drugs, including marijuana, for the 12 consecutive months preceding completion of the requisite Questionnaire for National Security Positions (QNSP).
Note: Applicants will be considered ineligible for security clearance processing by the U.S. Department of Energy until non-use of illegal drugs, including marijuana, for 12 consecutive months can be demonstrated.
Directorate: Operational Systems
Job Category: Administration/Specialist/Support
Group: MSL Facilities
Opening Date: 2019-03-12
Closing Date: 2019-04-11