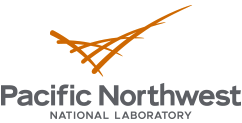 Pacific Northwest National Laboratory

Cyber Security Engineer, Associate Senior

in

SEATTLE

,

Washington
Organization and Job ID
Job ID: 307789
Directorate: National Security
Division: Computing & Analytics
Group: Data Science & Analytics
Job Description
Responsibilities and Accountabilities:
Develop customized solutions for cyber security applications by applying, leveraging and influencing industry best practices. Possess unique knowledge of the cyber security space, applying security principles and understand the application of risk mitigation strategies.
We are looking for a motivated Cyber Security Engineer to join our team who will partner with a variety of researchers, analysts, and others to develop solutions for a variety of cyber security problems by applying, leveraging and influencing industry best practices. This position requires both a sound understanding of fundamental cyber security principles and the ability to conduct testing and produce technical reports, papers, and presentations.
Job responsibilities include:
The Cyber Security Engineer will support internally and sponsor funded cyber security research projects in developing solutions for a variety of cyber, network, and host security problems. These are complex problems that must be solved through effective design, decomposition, and implementation, and the project environment is highly challenging and complex. Constant and effective communication is critical as teams are often composed of geographically dispersed individuals.
Cyber Security Engineers typically:
design, develop, configure, and manage cyber systems and networks

ensure system security needs are established and maintained for operations

develop security requirements definitions, security risk assessments, systems designs and analyses,

conduct security test/evaluation and certification/accreditation, and

perform systems hardening.
Operating on the data-information-knowledge continuum, staff at PNNL employ diverse methods to confront significant problems of national interest—from distilling distributed data into knowledge that supports decision processes, to enabling resilient technologies that enhance computing at extreme scales, to equipping cyber defenders with tools that prevent damaging cyber-attacks.
Our research portfolio—spanning from basic to applied—includes data and computational engineering, high-performance computing, applied mathematics, semantic and human language technologies, machine learning, data and computing architectures, systems integration, and software and application development.
Computing researchers and practitioners work side by side to apply advanced theories, methods, algorithms, models, evaluation tools and testbeds, and computational-based solutions address complex scientific challenges affecting energy, biological sciences, the environment, and national security.
Minimum Qualifications
Requires a Bachelor's Degree with 2-4 years of experience, or Master's Degree with 0-2 years of experience. Must have a degree Computer Science, Information Systems, Electrical Engineering or other related fundamental science degree.
Required Skills:
Strong understanding of fundamental computer science.

Strong understanding of cyber security concepts and practices.

The ability to obtain and maintain a SCI clearance.

Strong analysis and technical writing skills.
Preferred Qualifications
CISSP, CISSM, Security- Fundamental mathematics understanding

Awareness of federal cyber security policies, standards bodies, sponsor mission authorities, etc.

Ability to guide others in completion of technical work

Understanding of the integration of cyber and physical security concepts and practices

Balanced conception of cyber security risk and system use and effectiveness

Attention to detail and follow through

Oral presentation and briefing capabilities

Testing, assessment, and quality assurance experience

Focused on meeting technical national security mission challenges

Self driven and motivated

Flexible in a highly dynamic environment

Thought leadership/strategic thinking on behalf of sponsor to be responsive to evolving sponsor mission

Software engineering experience
Equal Employment Opportunity
Battelle Memorial Institute (BMI) at Pacific Northwest National Laboratory (PNNL) is an Affirmative Action/Equal Opportunity Employer and supports diversity in the workplace. All employment decisions are made without regard to race, color, religion, sex, national origin, age, disability, veteran status, marital or family status, sexual orientation, gender identity, or genetic information. All BMI staff must be able to demonstrate the legal right to work in the United States. BMI is an E-Verify employer. Learn more at jobs.pnnl.gov.
Other Information
This position requires the ability to obtain and maintain a federal security clearance.
Requirements:
U.S. Citizenship

Background Investigation: Applicants selected will be subject to a Federal background investigation and must meet eligibility requirements for access to classified matter in accordance 10 CFR 710, Appendix B.

Drug Testing: All Security Clearance (L or Q) positions will be considered by the Department of Energy to be Testing Designated Positions which means that they are subject to applicant, random, and for cause drug testing. In addition, applicants must be able to demonstrate non-use of illegal drugs, including marijuana, for the 12 consecutive months preceding completion of the requisite Questionnaire for National Security Positions (QNSP).
Note: Applicants will be considered ineligible for security clearance processing by the U.S. Department of Energy until non-use of illegal drugs, including marijuana, for 12 consecutive months can be demonstrated.
Directorate: National Security Dir
Job Category: Computation and Information Sciences
Group: Cyber Security - NSD
Opening Date: 2019-03-19
Closing Date: 2019-04-21