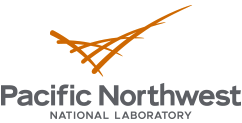 Pacific Northwest National Laboratory

Test and Evaluation Lead Systems Engineer

in

RICHLAND

,

Washington
Organization and Job ID
Job ID: 309035
Directorate: National Security
Division: Operational Systems & Technology
Group: Advanced Engineered Systems
Job Description
Do you want to work on hard problems that matter? Do you enjoy the challenge of working on a diverse set of problems that are constantly evolving? The Pacific Northwest National Laboratory's Advanced Engineered Systems Group is seeking an Systems Engineer who is passionate about Test and Evaluation (T&E). The selected individual will be actively involved in shepherding an existing program of radiation detection testing and helping to develop and grow T&E in other domains . We are a group of approximately 50 staff who are experts in asset health monitoring, mobile sensors, radiation sensors and more. We have a strong reputation in testing, and many government sponsors rely on our results to support large procurements.
You will be expected to contribute to the concept, design, implementation, testing and documentation of systems. You will also be expected to build a professional reputation for technical expertise, and fully apply and interpret standard theories, principles, methods, tools and technologies.
Key responsibilities include:
Plan, develop, design, and manage holistic systems solutions throughout the project lifecycle

Provide expertise in how to tailor systems engineering techniques and processes to meet project objectives within constraints

Balance systems thinking and systems engineering best practices, as needed, over the full range of technology maturity levels

Apply systems engineering expertise to define cost/benefit and risk/opportunity, develop and analyze alternatives, support decisions, and mitigate risks

Experience and capability in the area of planning and execution of testing and evaluation activities for complex systems, or systems of systems

Experienced in collaborating with regulators and technical stakeholders on execution of testing and evaluation

Capability to communicate clearly including preparation of technical reports

Ability to work with and manage diverse teams in the execution of testing activities
Minimum Qualifications
Bachelor's degree with 5 yearsof experience, Master's degree with 3 yearsof experience, or PhD with 1 yearof experience

Technical Degree in Mechanical Engineering, Electrical Engineering, Nuclear Engineering, Systems Engineering, or equivalent
Preferred Qualifications
Certifications in project management

Certifications in Systems Engineering

Established reputation with specialization in at least one S&E domain

Known for Mmaking key contributions and setting technical direction

Selects and develops technical approaches on assignments with occasional oversight on complex problems

Principal investigator or co-PI on technical projects or tasks, while integrating capabilities of work team members

Supports scoping, scheduling, and budgeting at a project or major task level

Generates new ideas for proposals and business development opportunities while leading development of technical section of small to medium proposals.Demonstrates ability to acquire funding for self with programmatic impact at the sector and division level.Serves as a role model for quality, safety, and security

Establishing leadership role in professional community including professional societies, other laboratories, academia, and industry
Equal Employment Opportunity
Battelle Memorial Institute (BMI) at Pacific Northwest National Laboratory (PNNL) is an Affirmative Action/Equal Opportunity Employer and supports diversity in the workplace. All employment decisions are made without regard to race, color, religion, sex, national origin, age, disability, veteran status, marital or family status, sexual orientation, gender identity, or genetic information. All BMI staff must be able to demonstrate the legal right to work in the United States. BMI is an E-Verify employer. Learn more at jobs.pnnl.gov.
Other Information
This position requires the ability to obtain and maintain a federal security clearance.
Requirements:
U.S. Citizenship

Background Investigation: Applicants selected will be subject to a Federal background investigation and must meet eligibility requirements for access to classified matter in accordance 10 CFR 710, Appendix B.

Drug Testing: All Security Clearance (L or Q) positions will be considered by the Department of Energy to be Testing Designated Positions which means that they are subject to applicant, random, and for cause drug testing. In addition, applicants must be able to demonstrate non-use of illegal drugs, including marijuana, for the 12 consecutive months preceding completion of the requisite Questionnaire for National Security Positions (QNSP).
Note: Applicants will be considered ineligible for security clearance processing by the U.S. Department of Energy until non-use of illegal drugs, including marijuana, for 12 consecutive months can be demonstrated.
Directorate: National Security Dir
Job Category: Engineering/Engineering Techs
Group: Advanced Engineered Systems
Opening Date: 2019-03-05
Closing Date: 2019-04-04