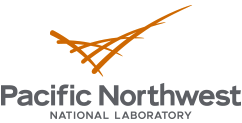 Pacific Northwest National Laboratory

Technical Group Manager - National Security Professional Leadership

in

RICHLAND

,

Washington
Organization and Job ID
Job ID: 309064
Directorate: National Security
Division: Operational Systems & Technology
Job Description
We are seeking a leader who is passionate about capability and staff stewardship to serve as Technical Group Manager (TGM) for the National Security Professional Leadership (NSPL) group, which includes more than 50 staff located in Washington, DC, Albuquerque, NM, Seattle, WA and Richland, WA. The TGM provides line management and technical leadership with responsibility for selecting, maintaining, and growing the people, equipment, facilities, and strategy necessary to execute the group's work. The TGM is a strategic, future-oriented thinker who leads teams in developing growth plans and identifying and removing barriers. The TGM establishes high standards, seeks continuous improvement, and establishes a culture of quality while creating the work environment that enables the success of each staff member.
The National Security Directorate's NSPL group is responsible for stewardship of staff supporting nuclear non-proliferation, naval reactor, and nuclear and radiological emergency detection and response programs. The technical group is comprised of limited term employees who are participants in the National Nuclear Security Administration (NNSA) Graduate Fellowship Program (NGFP). The LTEs work primarily from the sponsor location and support sponsor projects and missions in the nuclear security and non-proliferation spaces and extensively interact with national security technology and policy experts. The NSPL technical group also includes five technical team leads and an administrator who report directly to the TGM who are regular full-time staff members.
Specific responsibilities include:
Fostering a feedback-rich environment; actively understanding and resolving barriers that impede staff and accomplishment of work; providing clear, direct, and timely feedback and growth opportunities; and fostering active bi-directional communications that informs organizational decisions

Managing five technical team leaders as part of the NSPL team, setting performance expectations and growing the next generation of leaders

Leading 50+ professionals and recruiting new technical leaders

Administering overhead budgets and staff development resources to ensure expertise, facilities, and equipment are mission-ready

Working with business developers and within the line organization to build awareness of the NGF group's capabilities and unique resources that can be leveraged more broadly within the directorate

Contributing to division and directorate strategy objectives as a member of the Operational Systems and Technology Division leadership team; may lead, coordinate, or contribute to activities that advance organizational long-term goals

Translating strategy into action, setting directions for capability investments and defining future group strategy and technical agendas, while also establishing well-defined work and work environment for staff

Actively communicating Lab, sponsor, and external technical trends to the group, and representing group directions and capabilities outwardly to these communities
Minimum Qualifications
Bachelor's degree plus 8 or more years' relevant experience or an advanced degree plus 6 or more years' relevant experience.
Preferred Qualifications
A degree in a technical field is preferred as is experience leading large-scale mission critical activities and teams

Highly skilled in managing research and/or technology development projects

Strong record of collaboration across technical domains and delivering results across multi-disciplinary environments

Outstanding record of professional, technical, and management accomplishments along with a reputation for integrity and trust

Strong interpersonal and leadership skills and a love of mentoring others

Exceptional oral and written communication skills

Demonstrated leadership experience with direct responsibility for capability stewardship

Demonstrated experience providing technical and strategic leadership that resulted in a vision for internal investments is preferred.Experience leading teams and managing, planning, and executing programs for DOE, DOD, DHS, and/or other federal agencies is preferred

Experience leading the development of external partnerships is preferred
Equal Employment Opportunity
Battelle Memorial Institute (BMI) at Pacific Northwest National Laboratory (PNNL) is an Affirmative Action/Equal Opportunity Employer and supports diversity in the workplace. All employment decisions are made without regard to race, color, religion, sex, national origin, age, disability, veteran status, marital or family status, sexual orientation, gender identity, or genetic information. All BMI staff must be able to demonstrate the legal right to work in the United States. BMI is an E-Verify employer. Learn more at jobs.pnnl.gov.
Other Information
This position requires the ability to obtain and maintain a federal security clearance.
Requirements:
U.S. Citizenship

Background Investigation: Applicants selected will be subject to a Federal background investigation and must meet eligibility requirements for access to classified matter in accordance 10 CFR 710, Appendix B.

Drug Testing: All Security Clearance (L or Q) positions will be considered by the Department of Energy to be Testing Designated Positions which means that they are subject to applicant, random, and for cause drug testing. In addition, applicants must be able to demonstrate non-use of illegal drugs, including marijuana, for the 12 consecutive months preceding completion of the requisite Questionnaire for National Security Positions (QNSP).
Note: Applicants will be considered ineligible for security clearance processing by the U.S. Department of Energy until non-use of illegal drugs, including marijuana, for 12 consecutive months can be demonstrated.
Directorate: National Security Dir
Job Category: Managers
Group: Operational Systems & Tech Div
Opening Date: 2019-03-12
Closing Date: 2019-03-26