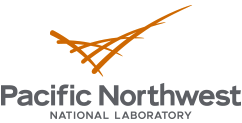 Pacific Northwest National Laboratory

Technical Group Manager for Biological Systems Science

in

RICHLAND

,

Washington
Organization and Job ID
Job ID: 309031
Directorate: Earth & Biological Sciences
Division: Biological Sciences
Group: Biological Systems Science
Job Description
The Pacific Northwest National Laboratory (PNNL) seeks a senior staff scientist to lead a scientific research organization of about 80 staff members (including limited-term employees such as postdoctoral research associates) and to contribute to our science research programs. Biological Systems Science is an integral component of the Biological Sciences Division encompassing technical teams in the areas of Microbiome Science, Ecosystem Science, Chemical Biology & Exposure Science, and Computational Biology.
The Biological Sciences Division is responsible for a research portfolio focused on the understanding of complex multicellular systems and their response to perturbation, to enable prediction of impacts of environmental change, energy production and emerging technologies on environmental sustainability and human health. The successful individual will provide leadership to advance biological sciences broadly at PNNL as well as excellent management of a productive and influential research organization.
Discipline, principal job duties/expectations, and qualitative and quantitative measures of performance that exceed the Functional Descriptor:
Provide scientific and technological leadership and effective line management for the Biological Systems Science Group. Mentor Teams and Team Leads, encourage a continued upward trend in scientific productivity and impact, and ensure safe and secure operations within the group.

Develop expertise in the organization through hiring and mentoring, and ensure access to resources needed for the research effort. Recruit outstanding new staff to meet current and anticipated needs and to build new capability areas aligned with EBSD and PNNL strategic priorities, and support career growth for group members, including annual performance reviews and career planning activities.

Participate in division and directorate-level operational, strategic planning, and line management meetings. Maintain effective operations within the organization including the management of overhead budgets to achieve operational targets and compliance with policies & procedures.

Establish an independent research portfolio and perform research leading to high-value results such as high-impact peer-reviewed publications, developing expertise and ideas, and mentoring scientific staff.

Contribute to external R&D activities including both professional societies and research agencies that set the future research agenda.
Minimum Qualifications
BS/BA with 9 years' experience; MS/MA with 7 years' experience; PhD 5 years' experience
Preferred Qualifications
Ph.D. in biological science, chemistry, environmental science and/or engineering or a related field plus 10+ years' experience.

Demonstrated record of mentorship, career development and line management experience.

Strong demonstrated record of accomplishment with high-impact publications, invited presentations and leadership/visibility within scientific community and funding sponsors.

Demonstrated program development, project management, and PI funded research programs.

Experience with multidisciplinary, multi-institutional teams is highly important.

Excellent communications, interpersonal, teamwork and leadership skills.
Equal Employment Opportunity
Battelle Memorial Institute (BMI) at Pacific Northwest National Laboratory (PNNL) is an Affirmative Action/Equal Opportunity Employer and supports diversity in the workplace. All employment decisions are made without regard to race, color, religion, sex, national origin, age, disability, veteran status, marital or family status, sexual orientation, gender identity, or genetic information. All BMI staff must be able to demonstrate the legal right to work in the United States. BMI is an E-Verify employer. Learn more at jobs.pnnl.gov.
Directorate: Earth & Biological Sciences
Job Category: Managers
Group: Biological Sciences Division
Opening Date: 2019-03-04
Closing Date: 2019-03-29