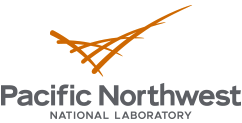 Pacific Northwest National Laboratory

Technical Group Manager, Chemical & Biological Process Development

in

RICHLAND

,

Washington
Organization and Job ID
Job ID: 308626
Directorate: Energy & Environment
Division: Energy Process & Materials
Job Description
The Energy Processes and Materials Division (EP&MD) within the Energy and Environment Directorate at Pacific Northwest National Laboratory is seeking a Technical Group Manager (TGM) to lead its Chemical & Biological Process Development (C&BPD) Group. This is an extraordinary opportunity to lead an internationally-recognized research group that is pushing the envelope in the development of next generation bio-based processes to produce fuels and chemicals. As TGM, you will help to create a vision for the bio-based processing research at PNNL that aligns with the Laboratory's mission and business goals, and you will be responsible for sustaining and further developing a suite of technical capabilities that can achieve that vision. As TGM you will direct all aspects of Group research operations, including staffing, facilities and equipment, and you will be directly responsible for maintaining a safe work environment and for instilling a strong safety culture. You will also be an integral member of the EP&MD leadership team, working closely with the Division Director and fellow TGMs to establish goals, plans, and strategic directions for the Division and to resolve key problems or issues.
The C&BPD Group consolidates the Laboratory's capabilities in bio-based processing R&D, with a multidisciplinary staff of approximately 50 that includes scientists, engineers, and administrative staff. The focus of the Group is the development of processes to convert biomass and underutilized carbon resources to fuels and chemicals. Group research advances the state-of-the-art in bio-based processing through expertise in applied catalysis; fungal biotechnology; process engineering; and fuels, analytical and process chemistry. The C&BPD Group conducts research in support of the applied energy missions of the Department of Energy, as well as for other government agencies and the private sector. Beginning in 2019, the C&BPD Group will be composed of four technical teams, each of which will be led by a Team Lead that reports to the TGM.
The C&BPD Group's research is laboratory-intensive, with thousands of square feet of laboratories that house capabilities that range from catalyst discovery and synthesis, to organism development, to bench-scale process testing and larger scale process testing. Specific laboratory capabilities include combinatorial catalyst systems, a proteomics workstation, 20-L fermenters, multiple bench-scale reactor systems, and larger-scale capabilities including a 20-L catalytic reactor, distillation column and modular hydrothermal liquefaction system.
As TGM for the C&BPD Group, you will provide technical leadership and expertise to existing research efforts, and collaborate with stakeholders to define and shape future research programs that leverage existing and build new capabilities in chemical and biological processing. Working with experts across the Laboratory and in collaboration with our research partners in government, industry, academia, and at other National Laboratories, you will support efforts to build new, high-visibility, research programs that leverage C&BPD Group capabilities to meet the technology goals of the Department of Energy and other key stakeholders. As a line manager, you will be responsible for developing and retaining a diverse staff of world class experts in chemical and biological processing; maintaining the Laboratory's reputation for high quality research and on-time delivery; and sustaining a strong safety culture. Principle responsibilities include:
Develop and enable world-class researchers. Cultivate staff success through advancement of a supportive work environment where all staff are valued and respected.

Ensure safe, secure, effective, and compliant operations. Proactively mitigate hazards associated with work conducted by Group staff.

Establish a technical vision and direction for the Group that is enabled through both short-term financial investments and long-term investments in staff capabilities.

Work with Division Directors, Sector Managers, and Project Management Office Directors (PMODs) to identify future resource requirements. Develop and implement a staffing plan to meet those resource requirements.

Market Group capabilities to internal and external stakeholders, and support Sector Managers in external marketing efforts.

Ensure Group staff contributions are appropriately recognized, publicized and rewarded.

Provide impactful performance feedback to staff members and support long-term professional development goals.
The TGM and most of the staff in the C&BPD Group reside in the Bioproducts, Sciences & Engineering Laboratory (BSEL) on the Washington State University – Tri-Cities (WSU-TC) Campus in Richland, Washington, where they collaborate with WSU-TC staff, who conduct similar research at BSEL. In addition, the TGM works closely with the co-directors of the WSU-PNNL Bioproducts Institute ( https://thewsu-pnnlinstitutes.labworks.org/bioproducts ) to develop strategies and provide staff and capabilities to support the Institute's goals and mission.
Minimum Qualifications
Bachelor's degree with 10 or more years of experience; or an advanced degree and 8 or more years of experience.

Demonstrated leadership skills and experience relative to the principle responsibilities of the position.

Strong, proven interpersonal communications, problem solving and human relations skills.

National reputation as an expert in chemical and/or biological processing to produce fuels and chemicals from bio-based feedstocks, with significant line management experience in an R&D environment.

Demonstrated ability to effectively manage people with a strong commitment to the mentoring and development of the next generation of scientists and engineers, and understand the value of diversity in a research environment.

Accomplished communicator with a track record of delivering effective and compelling written and oral communications to a broad range of audiences.

Demonstrated high level of success in building research teams and new research capabilities over the course of their career.
Preferred Qualifications
An advanced degree in engineering, chemistry, biology, or related field, with 8+ years of relevant research or industrial laboratory experience, including experience as a manager in a research or production environment.

Established research record in the study of bio-based processing, as evidenced by a publication record of technical reports, peer-reviewed articles, presentations, and/or granted patents.

Demonstrated experience in successfully managing complex research operations in the laboratory and/or the field.

Proven ability to develop and maintain relationships across multiple organizations/agencies, and to leverage those relationships to further group research goals and increase business volume.
Equal Employment Opportunity
Battelle Memorial Institute (BMI) at Pacific Northwest National Laboratory (PNNL) is an Affirmative Action/Equal Opportunity Employer and supports diversity in the workplace. All employment decisions are made without regard to race, color, religion, sex, national origin, age, disability, veteran status, marital or family status, sexual orientation, gender identity, or genetic information. All BMI staff must be able to demonstrate the legal right to work in the United States. BMI is an E-Verify employer. Learn more at jobs.pnnl.gov.
Other Information
Special/Hazardous Working Conditions or Environment:
The work involves significant laboratory operations. High risk activities include systems operating at high temperatures and high pressures, biological processing, and complex chemical hazards.
Directorate: Energy & Environment
Job Category: Managers
Group: Energy Processes & Materials
Opening Date: 2018-11-16
Closing Date: 2019-04-14