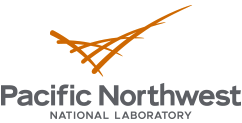 Job Information
Pacific Northwest National Laboratory

Technical Artist

in

RICHLAND

,

Washington
Organization and Job ID
Job ID: 308883
Directorate: National Security
Division: Computing & Analytics
Group: Applied Analytics
Job Description
Pacific Northwest National Laboratory is looking for an experienced Technical Artist to join our cross-functional teams, creating art assets for simulation and training applications and data visualization tools for national security and energy stakeholders. This strong communicator would work closely with user experience and software developers to develop assets, establish new art authoring standards and workflows, and write scripts or tools that integrate with the developed application. The ideal candidate will have a strong 3D artist background, multiple software or game credentials and a passion for shipping high quality products with a fun, collaborative team. Candidate must present an online portfolio of relevant 3D artwork or game development for consideration.
This is a project specific hire and is based on project funding dollars and the anticipated duration of employment is approximately 6 months, unless additional funding support becomes available.
Qualifications:
You are a passionate and talented Technical Artist that has proven yourself within a software or game development environment. You have strong examples of how your 3d modeling, lighting, rendering, and visual design has made an impact in commercial or research-driven products.

You have a strong portfolio that speaks to your role and impact on the products you've touched.

High-Level working knowledge of 3D pipeline for game assets

Proven ability to create optimized low-poly 3D models for a wide range of hardware.

Solid understanding of UV layout for efficient texture usage and light maps.

Integrating 3d models, textures, lighting, etc. into Unity 3D

Proficiency with modern game art tools: Maya/Max, ZBrush, Substance, Photoshop, Illustrator

Intermediate programming experience with Unity Framework

Strong artistic background and content development skills (can be modeling, texturing, lighting but a strong artistic eye is a necessity)

You're looking for a company where you can pursue your interests across functions and different subject domains, and where a job title is not considered the final definition of who you are, but the starting point.
Duties:
Model, UV, texture, and light game-ready assets (high and low poly)

Rig/Skin and Animate characters, including organic or hard-surface models

Create materials for use on a wide variety of VR/AR game assets

Help drive framerate and memory optimization of the software

Help ensure feature interfaces are user-friendly

Create art assets that require high technical skill or specialist knowledge
Success:
Success in this role means delivering results through strong 3d modeling, texture mapping and light rendering, teamwork and a relentless focus on what's best for our users

Success means continually holding oneself to the highest of professional and ethical standards and demanding the same of co-workers

Success is walking into PNNL every work day with a belief that you can have a positive impact in the research and development efforts at a national laboratory and that your work makes a difference with our clients and users
Minimum Qualifications
Bachelor's degree with 2 year's experience, Master's degree or Ph.D
Receives guidance on new assignments, making preliminary selections on artistic and technical alternatives; independently completes recurring assignments. Defines and leads feature level work at a small task/project level, reporting results on time and on budget. Contributes to proposals and project plans. Embraces expectations for quality, safety, and security. Communicates the importance within the work team
Preferred Qualifications
3+ years of production experience Unity3D Preferred

In-depth knowledge of user centered design processes and methodology, particularly as it applies to software-based applications and games

Experience developing content for VR/AR

Experience creating game art content in Houdini is a plus

Experience in C#, Javascript or related languages is a plus

Ability to draw, sketch, ideate and storyboard

Working knowledge of Git/Sourcetree

Building reputation through application of S&E principles and theories, and developing technical approaches to solve challenges

Building networks at a local and capability level. Effectively teaming to share resources and optimize research and development at the group and division level

Member of external professional community

Wildly creative and obsessively meticulous

Jedi skills in leading Unity 3D Software

Self-motived, excellent communication skills, an open mind, the ability to thrive in multidisciplinary teams, and the skills to balance quality work within a deadline

Strong interpersonal and time management skills

A love for collaboration and learning
Equal Employment Opportunity
Battelle Memorial Institute (BMI) at Pacific Northwest National Laboratory (PNNL) is an Affirmative Action/Equal Opportunity Employer and supports diversity in the workplace. All employment decisions are made without regard to race, color, religion, sex, national origin, age, disability, veteran status, marital or family status, sexual orientation, gender identity, or genetic information. All BMI staff must be able to demonstrate the legal right to work in the United States. BMI is an E-Verify employer. Learn more at jobs.pnnl.gov.
Other Information
This position requires the ability to obtain and maintain a federal security clearance.
Requirements:
U.S. Citizenship

Background Investigation: Applicants selected will be subject to a Federal background investigation and must meet eligibility requirements for access to classified matter in accordance 10 CFR 710, Appendix B.

Drug Testing: All Security Clearance (L or Q) positions will be considered by the Department of Energy to be Testing Designated Positions which means that they are subject to applicant, random, and for cause drug testing. In addition, applicants must be able to demonstrate non-use of illegal drugs, including marijuana, for the 12 consecutive months preceding completion of the requisite Questionnaire for National Security Positions (QNSP).
Note: Applicants will be considered ineligible for security clearance processing by the U.S. Department of Energy until non-use of illegal drugs, including marijuana, for 12 consecutive months can be demonstrated.
Keywords: Virtual/Augmented Reality, 3D Modelling, Game Developer, Unity, Maya, Texture and Lighting
Directorate: National Security Dir
Job Category: Computation and Information Sciences
Group: Visual Analytics
Opening Date: 2019-02-01
Closing Date: 2019-06-01