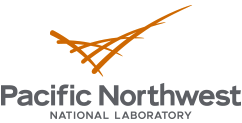 Job Information
Pacific Northwest National Laboratory

Tech Student (Undergraduate Intern) - Computer Science - Buildings & Connected Systems

in

RICHLAND

,

Washington
Organization and Job ID
Job ID: 309189
Directorate: Energy & Environment
Division: Electricity Infrastructure & Buildings
Group: Buildings & Connected Systems
Job Description
The Pacific Northwest National Laboratory (PNNL)'s Buildings & Connected Systems Group is seeking an undergraduate summer Intern to support its research on methods and technology solutions to enhance building performance. BCS performs applied research that drives energy and water efficiency, occupant productivity, and resilient operation of buildings and connected systems to provide economic, environmental, security, and societal benefits to the nation.
The Intern will provide programming support to a team of engineers developing tools to support building O&M efficiency and energy security. The Intern will work with PNNL staff on systems related to the Decision Support for Operations and Maintenance (DSOM) program at PNNL, and potentially other tools. Learn more about DSOM here: https://www.pnnl.gov/dsom/ . This will involve working with Ignition by Inductive Automation to develop SCADA systems to monitor energy systems. The task will require interfacing with sensors using protocols such as Modbus and Bacnet as well as databases using graphical objects and python scripting to perform analysis on data and display data to the user.
Minimum Qualifications
Candidates must be degree-seeking students enrolled at an accredited college or university. Candidates must be taking at least 6 credit hours and have an overall GPA of 2.5.
Preferred Qualifications
Must be high school graduate with at least 1 year of college.

Must be interested in computer science or a related field.

Must have some programming experience and/or coursework, with Python a plus.

Experience with Ignition a plus.

Experience with computer networking a plus.

Experience with industrial metering a plus.

Experience with SCADA systems a plus.
Equal Employment Opportunity
Battelle Memorial Institute (BMI) at Pacific Northwest National Laboratory (PNNL) is an Affirmative Action/Equal Opportunity Employer and supports diversity in the workplace. All employment decisions are made without regard to race, color, religion, sex, national origin, age, disability, veteran status, marital or family status, sexual orientation, gender identity, or genetic information. All BMI staff must be able to demonstrate the legal right to work in the United States. BMI is an E-Verify employer. Learn more at jobs.pnnl.gov.
Directorate: Energy & Environment
Job Category: Undergraduate Internships
Group: Bldgs & Connected Systems
Opening Date: 2019-04-22
Closing Date: 2019-04-30