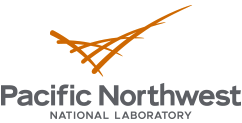 Job Information
Pacific Northwest National Laboratory

Tech Student - Separations and Analytical Chemistry

in

RICHLAND

,

Washington
Organization and Job ID
Job ID: 309219
Directorate: Energy and Environment
Division: Nuclear Chemistry & Engineering
Group: Radiochemical Science
Job Description
The research involves method development to optimizing chemical separation using ion exchange chromatography and method development for analysis of iodide by ion chromatography. In addition, the candidate will also assist in the development of a high pressure digestion method for ceramic materials. Over the summer internship period, the chosen candidate will work with cognizant scientists to research separation options, design experiments and learn how to operate analytical equipment. Then, the candidate will work independently on implementing the experimental design and analysis of generated solutions.
Responsibilities:
The candidate will work under the guidance of scientists and will focus their efforts on the following:
Reading open literature, designing and testing experiments and evaluating technical results

Independently completing assigned tasks, exercising limited judgement on work details and making preliminary selections and adaptations of technical alternatives. This will include use of standard analytical equipment

Building a professional reputation for technical expertise by fully applying and interpreting standard theories, principles, methods, tools and technologies within scope of activities

Excellent oral and written communication skills with a demonstrated ability to work in a chemical laboratory

The candidate must have experience with utilizing Microsoft Office, including Excel software for data analysis and interpretation

The candidate must have a solid foundation in the theory of spectroscopic methods

The preferred candidate will have completed inorganic chemistry course work beyond the introductory level. The preferred candidate will also have completed an instrumental analysis course

The preferred candidate will have some research experience. Alternatively the preferred candidate will have completed at least 5 semesters of hands-on laboratory courses, or equivalent and provide a reference supporting their ability to perform research.
Minimum Qualifications
Candidates must be degree-seeking students enrolled at an accredited college or university. Candidates must be taking at least 6 credit hours and have an overall GPA of 2.5.
Preferred Qualifications
The preferred candidate will have experience working with research equipment and will be pursuing a science undergraduate degree (chemistry, biology, physics) where there is direct interaction (classroom and laboratory) with tenured professors. The candidate should have completed their junior year of college or completed at least one advance level course in inorganic chemistry, instrumental analysis or be able to demonstrate a solid understanding of the theory of instrumental detection. The preferred candidate will have completed at least 5 semesters of hands-on laboratory courses, or equivalent. The exceptional candidate will have experience in chemical separations or previous chemistry research experience.
3.5 GPA or higher is preferred
Equal Employment Opportunity
Battelle Memorial Institute (BMI) at Pacific Northwest National Laboratory (PNNL) is an Affirmative Action/Equal Opportunity Employer and supports diversity in the workplace. All employment decisions are made without regard to race, color, religion, sex, national origin, age, disability, veteran status, marital or family status, sexual orientation, gender identity, or genetic information. All BMI staff must be able to demonstrate the legal right to work in the United States. BMI is an E-Verify employer. Learn more at jobs.pnnl.gov.
Directorate: Energy & Environment
Job Category: Undergraduate Internships
Group: Nuclear Chemistry & Engrng
Opening Date: 2019-04-22
Closing Date: 2019-04-29