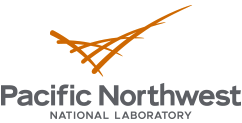 Pacific Northwest National Laboratory

Tech Student - Fire Safety

in

RICHLAND

,

Washington
Organization and Job ID
Job ID: 308955
Directorate: Operational Systems
Division: Worker Safety & Health
Group: Safety Engineering
Job Description
This position will the support the Fire Protection group within Safety Engineering. Fire protection engineering is the application of science and engineering principles across a wide variety of disciplines using building design, prevention, and suppression systems to protect people, property, and the environment.
Interns may have an opportunity to assist the PNNL Fire Protection Engineering group in performing the following tasks:
Interpretation of building and fire code requirements

Establishing facility fire protection design requirements

Performing design reviews

Supporting the development or maintenance of building fire design analyses and assessments

Performing fire prevention inspections

Overseeing testing of new and modified fire systems:
Minimum Qualifications
Candidates must be degree-seeking students enrolled at an accredited college or university. Candidates must be taking at least 6 credit hours and have an overall GPA of 2.5.
Preferred Qualifications
Pursuing a BS degree in Mechanical Engineering or Electrical engineering.
Preferred Junior Status
3.25 GPA or higher is preferred
Equal Employment Opportunity
Battelle Memorial Institute (BMI) at Pacific Northwest National Laboratory (PNNL) is an Affirmative Action/Equal Opportunity Employer and supports diversity in the workplace. All employment decisions are made without regard to race, color, religion, sex, national origin, age, disability, veteran status, marital or family status, sexual orientation, gender identity, or genetic information. All BMI staff must be able to demonstrate the legal right to work in the United States. BMI is an E-Verify employer. Learn more at jobs.pnnl.gov.
Directorate: Operational Systems
Job Category: Undergraduate Internships
Group: Safety Engineering
Opening Date: 2019-02-27
Closing Date: 2019-03-28