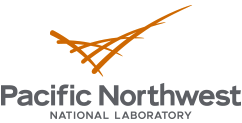 Job Information
Pacific Northwest National Laboratory

Tech Student - Designer Computer Tech Intern

in

RICHLAND

,

Washington
Organization and Job ID
Job ID: 309087
Directorate: Energy and Environment
Division: Earth Systems Science
Group: Risk and Decision Sciences
Job Description
Do you want to be challenged with hard problems in national security, energy, and science and apply cutting-edge research to make our nation safer and stronger? Does developing complex computer code, designing new visualizations, optimizing solutions for energy, or working with big data sound compelling to you? Do you want to work side by side with world class scientists?
The Pacific Northwest National Laboratory (PNNL) is seeking ambitious, high caliber undergraduate students for assignments within the Risk and Decision Sciences Technical Group of the Energy and Environment Directorate. This is a local position located in Richland WA and looking to be filled immediately . The position is considered year-round and is flexible with the candidate's school schedule.
As an intern in the Risk and Decision Sciences Technical Group you will assist in design and user experience, including the design of interactive prototypes, modern and informative visuals and features, branding, accessibility review and documentation. May also include auditing current user experiences and content upgrades. Opportunities will be given to assist in software design and development, depending on skills/experience.
Minimum Qualifications
Candidates must be degree-seeking students enrolled at an accredited college or university. Candidates must be taking at least 6 credit hours and have an overall GPA of 2.5.
Preferred Qualifications
3.00 or higher GPA is preferred

Exposure to general web design, including experience in HTML and CSS

Exposure to design principles for developing engaging and responsive custom websites

Proficient in Photoshop and Illustrator. Sketch or other prototyping tools are acceptable

Ability to communicate design ideas effectively, excellent verbal and written skills

Proficient in Microsoft Office Suite (Excel, Word, Powerpoint)

Must display maturity and high level of professionalism

Exposure or experience problem solving, rapidly learning and adapting in a professional environment
Exposure to one or more:
Current web-design trends and techniques

Responsive web design

Front-end frameworks

Web Accessibility

Planning website information architecture

Visual design tools

HTML5/CSS3

Javascript (ECMAScript 2016 7th Edition)

GIT/GitHub
Equal Employment Opportunity
Battelle Memorial Institute (BMI) at Pacific Northwest National Laboratory (PNNL) is an Affirmative Action/Equal Opportunity Employer and supports diversity in the workplace. All employment decisions are made without regard to race, color, religion, sex, national origin, age, disability, veteran status, marital or family status, sexual orientation, gender identity, or genetic information. All BMI staff must be able to demonstrate the legal right to work in the United States. BMI is an E-Verify employer. Learn more at jobs.pnnl.gov.
Other Information
Due to business needs and client space, US Citizenship is required:
The Pacific Northwest National Laboratory is subject to the Department of Energy Unclassified Foreign Visits & Assignment Program site, information, technologies, and equipment access requirements.
Other Information
Special/Hazardous Working Conditions or Environment – It is expected the selected candidate will perform work at the 3440 Building. Therefore the candidate must be 18 years of age or older.
Directorate: Energy & Environment
Job Category: Undergraduate Internships
Group: Risk & Decision Sciences
Opening Date: 2019-04-19
Closing Date: 2019-05-07