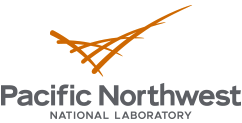 Pacific Northwest National Laboratory

Tech Student - Data Engineering Co-Op Internship University of Idaho

in

RICHLAND

,

Washington
Organization and Job ID
Job ID: 308998
Directorate: National Security
Division: Computing & Analytics
Job Description
The Pacific Northwest National Laboratory (PNNL) is seeking co-op undergraduate students for positions in support of a variety of federally-funded projects to apply Data Engineering to important problems in national security.
Applicable Disciplines: Computer Science, Software Engineering, Data Engineering, Data Architectures
This is an exceptional opportunity to gain rich experience applying software engineering to some of our nation's most important challenges in national and to work alongside of national recognized scientists at PNNL. In particular, the position will support work for Customs and Border Protection (CBP) of the Department of Homeland Security (DHS) in the management, analysis and application of data associated with radiation portal monitors from sites across the nation. Some of our project needs include:
Developing and testing data pipelines for distributed sensor systems.

Create applications and user interfaces for simulating and testing data pipelines

Database design and development for massive data sets in the terabyte to petabyte range.

Building analytic programs to extract streaming information from sensor data.
Each student will work with senior staff on projects with leading national security domain systems. You will work on interdisciplinary teams consisting of co-ops, graduate students, and researchers and related discipline scientists at PNNL. You will gain strong insight and experience in software engineering and computer science, invaluable as you start your careers.
Responsibilities Include
The selected student will have responsibility for supporting the development of high-quality software, databases, and analysis products that will ultimately be delivered to government sponsors. The position therefore requires excellent verbal and written communication skills, with a demonstrated ability for writing concisely and clearly. The candidate must be able to apply software engineering, principles, methods, tools, and technologies of the field and work effectively in a team environment.
Above all, the candidate should possess interest, curiosity, and technical depth to support the development and advancement of a variety of applied problems specific to the national security community.
Minimum Qualifications
Candidates must be degree-seeking students enrolled at University of Idaho. Candidates must be taking at least 6 credit hours and have an overall GPA of 2.5.
U.S. citizenship is required.
Preferred Qualifications
Successful candidates will possess skills in computer science or software. They will possess good working knowledge of general computer systems, architecture, and software engineering. They will have the ability to work independently and in groups, effective time management skills, commitment to excellence, strong work ethic and a desire to make a difference. High quality work standards and task completion are expectations for continued employment. Desired technical skills (or ones that the successful candidate will learn) include:
Experience with software development covering XML, JSON, and C#, Java, or Python.

Understanding of configuration management tools such as git, Jenkins, etc.

Automated unit testing (JUnit, NUnit, etc.)

Relational database modeling and design tools (e.g., ER/Studio or ERWin)

Cloud services (AWS, Azure) and container technology (Docker, Kubernetes, Amazon ECS)
Equal Employment Opportunity
Battelle Memorial Institute (BMI) at Pacific Northwest National Laboratory (PNNL) is an Affirmative Action/Equal Opportunity Employer and supports diversity in the workplace. All employment decisions are made without regard to race, color, religion, sex, national origin, age, disability, veteran status, marital or family status, sexual orientation, gender identity, or genetic information. All BMI staff must be able to demonstrate the legal right to work in the United States. BMI is an E-Verify employer. Learn more at jobs.pnnl.gov.
Directorate: National Security Dir
Job Category: Undergraduate Internships
Group: Data Sciences & Analytics
Opening Date: 2019-02-27
Closing Date: 2019-03-29