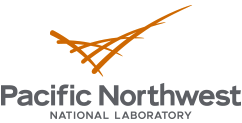 Job Information
Pacific Northwest National Laboratory

Senior Radiation Protection Program (RPP) Health Physicist

in

RICHLAND

,

Washington
Organization and Job ID
Job ID: 309195
Directorate: Operational Systems Directorate
Division: Environment, Health, Safety and Security (EHS&S)
Group: Radiation Protection Programs
Job Description
At the Pacific Northwest National Laboratory (PNNL), we value human life above all else and strive to provide a workplace free of occupational injuries and illnesses. We value the environment and strive to protect it, the public, and future generations from unacceptable risks resulting from its operations. PNNL fulfills these commitments through active identification, evaluation, prevention, and management of hazards and by striving to comply with the letter and spirit of all environmental, safety, and health laws and regulations.
The Environment, Health and Safety business unit of PNNL contributes to operational success by providing efficient and effective systems, processes, tools, and services that enable staff to conduct their work in a safe, compliant, and environmentally sound manner. Our staff, research and operational processes work together to produce outstanding results for our customers.
As an indispensable partner in delivering safe, compliant and efficient outcomes in support of Laboratory operations, science, research and technology, the Senior RPP Health Physicist participates in the implementation and continuing improvement of the PNNL radiation protection program. The position provides a key partnership interface with science and technology staff partners, delivering subject matter expertise to facilitate successful project outcomes with high levels of performance. The Health Physicist works closely with staff to assure successful radiation protection program implementation for a myriad of projects, provides radiological risk management strategies, assures operational readiness and develops creative solutions to complex activities utilizing radioactive material and/or radiation generating devices.
The incumbent develops lab-wide implementation plans and procedures which assure compliance with rapidly changing applicable Federal and State laws and DOE orders, while doing so in a risk-based, cost effective manner. Responsibilities include working within broadly defined DOE rules (10 CFR 835) and integration with NRC and Agreement State regulatory framework to identify alternatives and recommended approaches. The incumbent will also be expected to be an advocate for identifying and implementing new efficiencies within the Radiation Protection Program.
Responsibilities and Accountabilities :
As a Radiation Protection Program (RPP) subject matter expert, the Senior Health Physicist is responsible for leading the implementation and continuing improvement of PNNL's radiation protection program. This is delivered by identifying program deficiencies and opportunities for improvement and developing appropriate corrective actions, providing technical guidance for development of radiological control policies and procedures, reviewing new or revised regulatory requirements for applicability, and reviewing research projects and programs for compliance with radiological control requirements.

Accountable for Radiation Protection requirements management, integration and extent of deployment.

Provides technical guidance for the development of radiation protection policies and procedures, reviewing new regulatory requirements for applicability, performing assessments, identifying areas of program weakness and developing appropriate corrective actions.

Mentors and trains technical staff and fosters collaboration in growing the skillset of others.

Deliver technical health physics/radiological engineering leadership to the Radiation Protection Program through implementation and incorporation of industry technical standards for their review, issue, revision and modification of radiation protection related technical basis documents and procedures, including performance of peer reviews for Radiological Engineering documentation.

Collaboratively work with science and technology partners and DOE customers in the compliant implementation of the PNNL Radiation Protection Program. This individual reviews and prepares technical work documents for research and maintenance operations to incorporate and assure compliance with radiation protection requirements. Will develop, prepare and review radiation protection procedures and technical documentation to implement radiation protection policy.

Managesprojectsinvolving diverse tasks,teams,andorganizations and exercises professional judgmentinselecting methods,techniquesandevaluation criteria forobtaining successful outcomes. Buildsand leveragesnetworkswithin the Laboratory and the Hanford Site.

Perform audits and assessments, prepare reports and responses to audits and assessments, and assist line managers in conducting self-assessments of radiation protection compliance in PNNL facilities. Will apply professional concepts and organization objectives to resolve complex issues in creative and effective ways, with the ability to balance long-term strategic goals with short-term priorities and network across all PNNL Maintenance and Operations programs.
Minimum Qualifications
Bachelor's degree with 10+ years of relevant experience or an advanced degree with 8+ years of relevant experience. Education must be in Health Physics, Nuclear Engineering or related science.

Consistent with DOE-STD-1098, reading and comprehension skills in the English language are necessary for radiation safety training. Strong verbal and written communications skills are required for this position.
Preferred Qualifications
Certification by the American Board of Health Physics (ABHP) strongly preferred.

Demonstrated experience, leadership and subject matter expertise for development and monitoring of DOE Radiation Protection program functional elements as defined by 10 CFR 835.

Demonstrated experience, leadership and subject matter expertise in Radiation Protection Program assessment planning and execution.

Familiarity with standard office suite and radiation protection-related software applications.
Equal Employment Opportunity
Battelle Memorial Institute (BMI) at Pacific Northwest National Laboratory (PNNL) is an Affirmative Action/Equal Opportunity Employer and supports diversity in the workplace. All employment decisions are made without regard to race, color, religion, sex, national origin, age, disability, veteran status, marital or family status, sexual orientation, gender identity, or genetic information. All BMI staff must be able to demonstrate the legal right to work in the United States. BMI is an E-Verify employer. Learn more at jobs.pnnl.gov.
Other Information
This position requires the ability to obtain and maintain a federal security clearance.
Requirements:
U.S. Citizenship

Background Investigation: Applicants selected will be subject to a Federal background investigation and must meet eligibility requirements for access to classified matter in accordance 10 CFR 710, Appendix B.

Drug Testing: All Security Clearance (L or Q) positions will be considered by the Department of Energy to be Testing Designated Positions which means that they are subject to applicant, random, and for cause drug testing. In addition, applicants must be able to demonstrate non-use of illegal drugs, including marijuana, for the 12 consecutive months preceding completion of the requisite Questionnaire for National Security Positions (QNSP).
Note: Applicants will be considered ineligible for security clearance processing by the U.S. Department of Energy until non-use of illegal drugs, including marijuana, for 12 consecutive months can be demonstrated.
Directorate: Operational Systems
Job Category: Environmental/Safety/Health/Quality
Group: Radiation Prot Programs
Opening Date: 2019-04-13
Closing Date: 2019-04-30