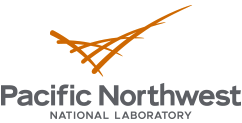 Pacific Northwest National Laboratory

Principal Worker Safety and Health Professional

in

RICHLAND

,

Washington
Organization and Job ID
Job ID: 309037
Directorate: Operational Services Directorate
Division: Environment, Health, Safety & Security
Group: Worker Safety and Health Programs
Job Description
Pacific Northwest National Laboratory (PNNL) is a world-class research institution powered by a highly educated, diverse workforce committed to collaboration, safety and work-life balance. Dynamic, adaptable people come to PNNL to work smarter and work together on high-impact projects and initiatives for the U.S. Department of Energy and many other sponsors. We focus on meaningful work, innovation, and outcomes.
This position will be an important leader within Worker Safety and Health teams to develop and implement programs, policies and procedures for hazard evaluation and monitoring to prevent or minimize staff exposures to chemical, physical, ergonomic and biological exposures that may result in occupationally-related illnesses and diseases. Illustrative program areas may include but are not limited to electrical, industrial hygiene, pressure, ventilation, human factors, chemical and biological safety, construction and commercial motor vehicle safety.
You will provide leadership and collaborate with other support organizations to develop and facilitate training, communications, and quality assurance within the programs you own. You will also have the following responsibilities:
Provide industrial hygiene guidance to the organization.

Monitor potential hazards and assists in developing and implementing control strategies.

Periodically review the organization's health and safety standards in accordance with OSHA and state regulations and contractual requirements. Ensures that quality control procedures are implemented according to applicable regulations.

Manage projects involving diverse tasks, teams, and organizations. Exercise judgment in selecting methods, techniques and evaluation criteria for obtaining results.

Conducts mentoring and training activities for technical staff. Fosters collaboration and grows the skills of others.
Minimum Qualifications
Bachelor's degree in science or engineering and 15+ years of relevant Environmental Safety & Health experience, or advanced degree and 13+ years of relevant Environmental Safety & Health experience.

Demonstration of experience in leadership at a company level and committee/team participation at a national level.

Certified Industrial Hygienist
Preferred Qualifications
Experience supporting field activities related but not limited to Facilities and Operations, laboratory research, and safety process.

Demonstrated experience implementing Chronic Beryllium Disease Prevention Program in accordance with the Department of Energy requirements
Equal Employment Opportunity
Battelle Memorial Institute (BMI) at Pacific Northwest National Laboratory (PNNL) is an Affirmative Action/Equal Opportunity Employer and supports diversity in the workplace. All employment decisions are made without regard to race, color, religion, sex, national origin, age, disability, veteran status, marital or family status, sexual orientation, gender identity, or genetic information. All BMI staff must be able to demonstrate the legal right to work in the United States. BMI is an E-Verify employer. Learn more at jobs.pnnl.gov.
Other Information
Special/Hazardous Working Conditions or Environment:
Must be able to qualify as a Radiological Worker and Beryllium Worker.

Must be able to potentially perform work in the vicinity of radiation fields.

Work in laboratory, facility maintenance, and construction environments.
Directorate: Operational Systems
Job Category: Environmental/Safety/Health/Quality
Group: Worker Safety & Health Progrms
Opening Date: 2019-03-05
Closing Date: 2019-04-04