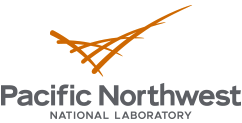 Pacific Northwest National Laboratory

Preventative Maintenance Specialist

in

RICHLAND

,

Washington
Organization and Job ID
Job ID: 308940
Directorate: Opearational Systems Directorate
Division: Facilities & Operations
Group: Plant Engineering
Job Description
Responsible for maintenance program development and planning within Maximo 7.X environment. Responsibilities include compliance with applicable requirements, developing job plans for preventative maintenance, operations procedures and standards. Obtain Subject Matter Expert's input and approval, interface with industry and manufacturers and establish standard maintenance schedule. Perform post maintenance reviews and manager maintenance records and associated documents. Develop and manage Maximo performance reporting data and KPIs for Facility Management.

Responsible to provide technical assistance to the Core Teams in determining which equipment meets criteria for inclusion in the Preventive Maintenance Program, the most effective preventive maintenance technology and procedures to apply to each piece of equipment, the frequency at which preventive maintenance is to be done, and the required level of documentation.

Responsible to provide technical assistance to the Core Team to maintain configuration management of the drawings, field labeling and Maximo master equipment list in support of the Preventive Maintenance Program.

Responsible for staying current with Maximo and providing leadership to build the performance and capabilities of PNNL's CMMS/EAM.

Responsible for Maximo standardization and proficient with Maximo classifications, specifications, job plans, PMs, routes, start centers, reporting, KPIs, assets, items, hierarchies and work orders on a day to day basis.
Minimum Qualifications
Relevant Engineering Bachelor's degree (i.e. mechanical, industrial, electrical, etc.) and 10+ years of relevant experience. Relevant advanced Engineering degree (i.e. mechanical, industrial, electrical, etc.) and 8+ years of relevant experience.

Demonstrated experience in successfully working on facility operational processes where analysis of situations or data requires an evaluation of a variety of factors including an understanding of preventative/predictive maintenance.

Demonstrated experience in utilizing Maximo software in the implementation of facility management processes
Preferred Qualifications
Maximo user certification

Reliability Engineer certification

SAP user certification

Knowledge with the use of the following software:

AutoCAD

REVIT

JCI Metasys

U.S. Citizenship
Equal Employment Opportunity
Battelle Memorial Institute (BMI) at Pacific Northwest National Laboratory (PNNL) is an Affirmative Action/Equal Opportunity Employer and supports diversity in the workplace. All employment decisions are made without regard to race, color, religion, sex, national origin, age, disability, veteran status, marital or family status, sexual orientation, gender identity, or genetic information. All BMI staff must be able to demonstrate the legal right to work in the United States. BMI is an E-Verify employer. Learn more at jobs.pnnl.gov.
Other Information
Special/Hazardous Working Conditions or Environment:
Must be able to qualify as a Radiological Worker.

Must be able to safely enter and work within facility mechanical and support spaces.
Directorate: Operational Systems
Job Category: Performance Management/Performance Assurance
Group: Plant Engineering
Opening Date: 2019-02-25
Closing Date: 2019-03-27