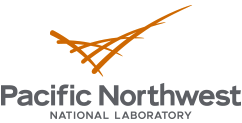 Pacific Northwest National Laboratory

Post Masters Research Associate - Biogeochemistry

in

RICHLAND

,

Washington
Organization and Job ID
Job ID: 309079
Directorate: Engergy and Environment
Division: Earth Systems Science
Group: Environmental Assessment and Engineering
Job Description
The Pacific Northwest National Laboratory's Environmental Assessment and Engineering group is seeking a Post-Masters Research Associate candidate in B io-Geochemistry to contribute to research supporting the fundamental and applied science missions of the U.S. Department of Energy. Applicants should have relevant educational training, hands on experience, and working familiarity with basic lab equipment and standard techniques. Applicants with experience conducting field work and molecular biological analyses are highly desirable.
Accountabilities:
The selected candidate will be accountable to the following:
Project and Task Leads for performing assigned roles, following applicable project, field, and laboratory procedures, and performance of assigned tasks on time and within budget.

The Environmental Assessment Technical Group Manager for general staff performance and development, operational discipline (e.g., maintaining training qualifications, procedural compliance, safe operations), and promoting cooperation and teamwork within the technical group and project teams.
Minimum Qualifications
Candidates must have received a Master's degree within the past 24 months or within the next 8 months from an accredited college or university. Minimum overall GPA of 3.0 required.
Preferred Qualifications
Master's degree in bio-geochemistry or a related field from an accredited university.

Perform independent work with limited oversight

Contribute to field and lab work, sample processing (including radiological samples) and data management.

Trained to operational proficiency on laboratory equipment.

Communicate effectively (both written and oral) within a project team setting.

Establish and maintain high technical quality in laboratory and field research processes and products with assurance towards safe working conditions.

3.50 GPA or higher preferred.

Hands-on familiarity with both field and laboratory-based techniques and processes.
Equal Employment Opportunity
Battelle Memorial Institute (BMI) at Pacific Northwest National Laboratory (PNNL) is an Affirmative Action/Equal Opportunity Employer and supports diversity in the workplace. All employment decisions are made without regard to race, color, religion, sex, national origin, age, disability, veteran status, marital or family status, sexual orientation, gender identity, or genetic information. All BMI staff must be able to demonstrate the legal right to work in the United States. BMI is an E-Verify employer. Learn more at jobs.pnnl.gov.
Other Information
Due to business needs and client space, US Citizenship is required:
The Pacific Northwest National Laboratory is subject to the Department of Energy Unclassified Foreign Visits & Assignment Program site, information, technologies, and equipment access requirements.
Directorate: Energy & Environment
Job Category: Master's and PhD Level Internships
Group: Environmental Assmt & Engrg
Opening Date: 2019-03-14
Closing Date: 2019-03-28