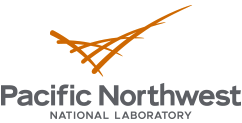 Pacific Northwest National Laboratory

Post Masters RA - Nuclear Monitoring

in

RICHLAND

,

Washington
Organization and Job ID
Job ID: 308986
Directorate: National Security
Division: Signatures Science & Technology
Group: Detection Systems
Job Description
The Detection Systems Group at Pacific Northwest National Laboratory (PNNL) seeks candidates with experience in subsurface flow and reactive transport modeling and/or experimentation to contribute to one or more areas of nuclear monitoring research
Development and application of conceptual-mathematical models for subsurface flow and reactive transport following underground nuclear explosions.

Experiments of gas and debris transport through fractured porous media.

Studies of dynamic noble gas background evolution in various geologies.

Building integrated signature simulation capabilities tying nuclear source models with dynamic subsurface flow and reactive transport models to support nuclear explosion monitoring studies.

Modeling to support NEM signature studies.
Minimum Qualifications
Candidates must have received a Master's degree within the past 24 months or within the next 8 months from an accredited college or university. Minimum overall GPA of 3.0 required.
U.S. citizenship required.
Preferred Qualifications
Expertise with the measurement of radionuclides including radioactive noble gasses in the environment, calculations of radionuclide transport within the environment, and source identification. Has a good understanding of radionuclide measurement techniques including gamma-ray spectroscopy, mass spectrometry, and other methods. Radioactive gas transport modeling through the atmosphere (including HYSPLIT or similar) and subsurface (including STOMP or similar). Understanding and experience with computational codes such as ORIGEN and MCNP for radionuclide production calculations. Experience with the measurement of fission products and activation products in the laboratory. Lastly, the ability to calculate and experimentally verify radionuclide release, transport, and fate of radionuclides in the environment.
Desirable Qualifications
Additional familiarity in areas of geochemistry, nuclear chemistry or nuclear physics

Programming (e.g. proficiency in Python, R, Fortran, C++)

Visualization (e.g. with Tecplot, Visit)

High performance computing

Geophysical modeling

Gas systems

Rock core holder experiments

Inverse parameter estimation

Sensitivity and uncertainty analysis
Preferred Education: M.S. in physics, nuclear engineering, geophysics or related fields. Cumulative GPA of 3.5 or higher preferred.
Equal Employment Opportunity
Battelle Memorial Institute (BMI) at Pacific Northwest National Laboratory (PNNL) is an Affirmative Action/Equal Opportunity Employer and supports diversity in the workplace. All employment decisions are made without regard to race, color, religion, sex, national origin, age, disability, veteran status, marital or family status, sexual orientation, gender identity, or genetic information. All BMI staff must be able to demonstrate the legal right to work in the United States. BMI is an E-Verify employer. Learn more at jobs.pnnl.gov.
Directorate: National Security Dir
Job Category: Post-Graduates and Post-Docs
Group: Detection Systems
Opening Date: 2019-02-23
Closing Date: 2019-03-24