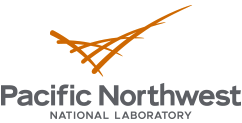 Job Information
Pacific Northwest National Laboratory

Post Masters RA - Integrative Omics

in

RICHLAND

,

Washington
Organization and Job ID
Job ID: 309225
Directorate: Earth & Biological Sciences
Division: Biological Sciences
Group: Integrative Omics
Job Description
The Integrative Omics research group at Pacific Northwest National Laboratory has a post master's research associate position available to support its mammalian proteomics sample preparation needs. The Integrative Omics group develops and applies diverse protein/peptides extraction techniques for mass spectrometry-based omics technologies in studies of health and disease, the environment, and general systems biology. Particular strengths are applications involving very small samples sizes and high-throughput processing of very large numbers of biological samples.
We are seeking versatile individual who is motivated, a self-starter, and interested in expanding his/her background, while working in highly dynamic team-based environment. The successful candidate must have excellent verbal, listening, and written communication skills to assist in the Omics sample preparation team by performing various scientific tasks.
These tasks include assistance with proteomics human and mammalian sample preparation, performing Solid Phase Extraction procedures, biological sample and chemical waste management, protein assays, making solutions of different concentrations and volumes, evaluating the alterations of proteomic experiments.
The position requires a highly responsible individual with extreme attention to detail that will be able to function independently with limited supervision and effectively manage conflicting priorities and develop solutions to problems.
Maintenance of organization, working conditions, and an accurate laboratory notebook are expected in addition to implementation of Environmental Safety and Health Operations and security requirements, as well as directorate and group policies.
Minimum Qualifications
Candidates must have received a Master's degree within the past 24 months or within the next 8 months from an accredited college or university. Minimum overall GPA of 3.0 required.
Preferred Qualifications
Candidates must have received a Master's degree in a field of Biology, Environmental Sciences, and Biochemistry
Additional skills of interest include experience in one or more of the following areas: biochemistry, protein extraction, cell culture, proteomics and/or microbiology.
Candidates must have BSL2 work experience since this position requires handling human specimens and OPIM. Candidates must have critical thinking skills, attention to detail, and good communication (oral and written) skills. Must be able to demonstrate proficient use of personal computer systems and routine office software.
Equal Employment Opportunity
Battelle Memorial Institute (BMI) at Pacific Northwest National Laboratory (PNNL) is an Affirmative Action/Equal Opportunity Employer and supports diversity in the workplace. All employment decisions are made without regard to race, color, religion, sex, national origin, age, disability, veteran status, marital or family status, sexual orientation, gender identity, or genetic information. All BMI staff must be able to demonstrate the legal right to work in the United States. BMI is an E-Verify employer. Learn more at jobs.pnnl.gov.
Directorate: Earth & Biological Sciences
Job Category: Post-Graduates and Post-Docs
Group: Integrative Omics
Opening Date: 2019-04-11
Closing Date: 2019-05-09