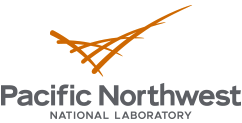 Job Information
Pacific Northwest National Laboratory

Post Doctorate RA - NDE Diagnostics and Prognostics

in

RICHLAND

,

Washington
Organization and Job ID
Job ID: 308231
Directorate: National Security
Division: Signatures Science & Technology
Group: Applied Physics
Job Description
The Applied Physics Group is seeking a post-doctoral research associate to support research in nondestructive evaluation (NDE) with a focus on ultrasonics, and structural health monitoring (SHM) of critical infrastructure, with an emphasis on NDE techniques applied to materials and components in nuclear power applications. The position will involve using modeling and simulation tools to predict and assess ultrasonic propagation behavior in materials, ultrasonic examination effectiveness, structural behavior, and developing algorithms and analysis techniques for utilizing laboratory and field measurements to diagnose system condition and predict reliability.
Minimum Qualifications
Candidates must have received a PhD within the past five years (60 months) or within the next 8 months from an accredited college or university.
The qualified candidate must have an academic background in physics, electrical engineering, mechanical engineering, or related field, with an emphasis on ultrasonic non-destructive evaluation or structural health monitoring. The position requires a solid understanding of ultrasonic physics in materials, and a strong background in modeling and simulation, as well as data analysis. Past experience in this area is required.
Preferred Qualifications
Ph.D. in physics, mechanical engineering, electrical engineering, or other related field with a research emphasis in ultrasonic nondestructive examination (NDE), structural health monitoring, and demonstrated experience in modeling, simulation and analysis of NDE measurements. Cumulative GPA of 3.75 or higher preferred.
Equal Employment Opportunity
Battelle Memorial Institute (BMI) at Pacific Northwest National Laboratory (PNNL) is an Affirmative Action/Equal Opportunity Employer and supports diversity in the workplace. All employment decisions are made without regard to race, color, religion, sex, national origin, age, disability, veteran status, marital or family status, sexual orientation, gender identity, or genetic information. All BMI staff must be able to demonstrate the legal right to work in the United States. BMI is an E-Verify employer. Learn more at jobs.pnnl.gov.
Directorate: National Security Dir
Job Category: Post-Graduates and Post-Docs
Group: Applied Physics
Opening Date: 2019-03-18
Closing Date: 2019-04-30