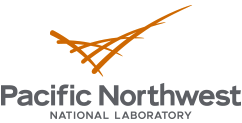 Job Information
Pacific Northwest National Laboratory

Post Doctorate RA - Modeling water cycle variability and change

in

RICHLAND

,

Washington
Organization and Job ID
Job ID: 309237
Directorate: Earth & Biological Sciences
Division: Atmospheric Sciences & Global Change
Group: Advanced Study & Development
Job Description
Pacific Northwest National Laboratory (PNNL) is recruiting a postdoctoral scientist to conduct innovative research in modeling water cycle variability and change.
Weather and climate models are useful tools for understanding and predicting water cycle processes and their variability and future changes. PNNL is recruiting a postdoctoral scientist with expertise and experience in climate modeling at a range of scales. The selected candidate will work with a team of PNNL scientists on designing, executing, and analyzing numerical experiments using models to address science questions related to water cycle variability and change. Of particular interests are science questions related to precipitation and extreme events, such as how they are influenced by the monsoon and MJO, as well as the role of convection on extreme precipitation through its impacts.
Minimum Qualifications
Candidates must have received a PhD within the past five years (60 months) or within the next 8 months from an accredited college or university.
Preferred Qualifications
Experiences in numerical experiments using regional and/or global models and ability to analyze model outputs and observations using modern computational and statistical tools will be considered as key qualifications during the evaluation.
Ph.D. degree in atmospheric dynamics, geophysical fluid dynamics, climate modeling, or related fields .
Equal Employment Opportunity
Battelle Memorial Institute (BMI) at Pacific Northwest National Laboratory (PNNL) is an Affirmative Action/Equal Opportunity Employer and supports diversity in the workplace. All employment decisions are made without regard to race, color, religion, sex, national origin, age, disability, veteran status, marital or family status, sexual orientation, gender identity, or genetic information. All BMI staff must be able to demonstrate the legal right to work in the United States. BMI is an E-Verify employer. Learn more at jobs.pnnl.gov.
Directorate: Earth & Biological Sciences
Job Category: Post-Graduates and Post-Docs
Group: Advanced Study & Development
Opening Date: 2019-04-15
Closing Date: 2019-04-30