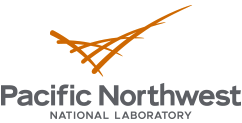 Job Information
Pacific Northwest National Laboratory

Post Doctorate RA - High Latitude Modeling and Analysis

in

RICHLAND

,

Washington
Organization and Job ID
Job ID: 309206
Directorate: Earth & Biological Sciences
Division: Atmospheric Sciences & Global Change
Group: Advanced Study & Development
Job Description
Pacific Northwest National Laboratory (PNNL) is recruiting a postdoctoral scientist to improve understanding and modeling of air mass transport and transformation of heat, moisture and aerosols between high and midlatitudes, and their effect on the environment. The successful candidate will perform analysis of observations and design/execute modeling experiments using global and/or regional climate models to investigate processes that influence the mid and high latitudes. Expertise in modeling and/or analysis (including statistical and Machine Learning methods) relevant to atmospheric transport, clouds, precipitation and climate dynamics is desired. A successful candidate will join a team of researchers with a broad range of interests and expertise and is expected to publish his/her work in peer reviewed journals.
Minimum Qualifications
Candidates must have received a PhD within the past five years (60 months) or within the next 8 months from an accredited college or university.
Preferred Qualifications
Required:
Demonstrated familiarity with numerical models, and analysis of climate model simulations and observational datasets

Excellent written and oral communication skills in English

Ability to work collaboratively in interdisciplinary teams as well as ability to independently pursue original ideas and new directions

Interest in contributing to an active intellectual environment

Demonstrated record of publications in peer reviewed journals
Preferred:
Demonstrated expertise in atmospheric transport and feedback analysis

Familiarity with high performance computing, atmospheric modeling, and statistical analysis

Experience with in situ and/or remote sensing data sets

Experience with computer languages usually used for modeling and analysis (Fortran, Python, R, NCL, Matlab, IDL, etc.)

Familiarity with Linux/Unix computational environments

Ability to think critically and develop and test hypotheses using a combination of measurements and models.
A Ph.D. degree in Atmospheric Sciences, Meteorology, Climate Science, Physics, Statistics, or related field is required.
Equal Employment Opportunity
Battelle Memorial Institute (BMI) at Pacific Northwest National Laboratory (PNNL) is an Affirmative Action/Equal Opportunity Employer and supports diversity in the workplace. All employment decisions are made without regard to race, color, religion, sex, national origin, age, disability, veteran status, marital or family status, sexual orientation, gender identity, or genetic information. All BMI staff must be able to demonstrate the legal right to work in the United States. BMI is an E-Verify employer. Learn more at jobs.pnnl.gov.
Directorate: Earth & Biological Sciences
Job Category: Post-Graduates and Post-Docs
Group: Advanced Study & Development
Opening Date: 2019-04-09
Closing Date: 2019-05-08