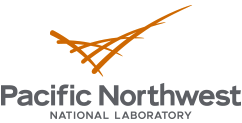 Pacific Northwest National Laboratory

Post Doctorate RA - Computational Geochemistry

in

RICHLAND

,

Washington
Organization and Job ID
Job ID: 308968
Directorate: Physical & Computational Sciences
Division: Physical Sciences
Group: Geochemistry
Job Description
Pacific Northwest National Laboratory (PNNL) is a world-class research institution powered by a highly educated, diverse workforce committed to collaboration and work–life balance. Every year, scores of dynamic, driven postdocs come to PNNL to work with renowned researchers on meaningful science, innovations and outcomes for the U.S. Department of Energy and other sponsors; here is your chance to be one of them!
Contribute to PNNL's goals in Computational Geochemistry as part of the Lab's Physical Sciences Division (PSD). As a postdoctoral researcher in the Geochemistry Group, you will join a talented, multi-investigator team to explore the molecular-level basis for reaction rates of major geochemical processes such as crystal growth, dissolution, adsorption, and electron transfer. You will be mentored by prominent researchers, including—Kevin M. Rosso, Eric J. Bylaska, Maria Sushko, Sebastien Kerisit, and James J. De Yoreo—, as you develop a line of molecular computational simulations to understand the detailed structure and chemical dynamics at the interface between metal oxide minerals and aqueous solutions. Your work will help improve understanding of processes that control the mineral particle interaction forces that underlie particle-mediated crystal growth. This position is based in the Environmental Molecular Sciences Laboratory (EMSL), a unique DOE National User Facility on the PNNL campus.
The Ideal Candidate:
If you are a postdoctoral researcher ready to test your talents and training in Computational Geochemistry and hone your skills at a national laboratory widely recognized for its work in the physical sciences, we want to connect with you. Details are below; you do not need to meet all of the preferred qualifications to be considered.
What you will do:
Conduct independent research and work on team assignments

Lead manuscript development and maintain a strong overall publication record in the peer-reviewed scientific literature

Interact, communicate, and problem solve with a diverse team of research staff within the GeochemistryGroup, EMSL, PSD and across PNNL

Present research at technical conferences and project/program review meetings

Participate in the development of research proposals

PNNL is committed to diversity and inclusion; applications from women, minorities, individuals with disabilities, and veterans are strongly encouraged
Email PNNL Recruiter Fred Bond at Fred.Bond@pnnl.gov for details, or share this opportunity with someone you know today.
About PNNL:
At PNNL, you will find an exciting research environment and excellent benefits including health insurance, flexible work schedules and telework options. PNNL is located in eastern Washington State—the dry side ofWashington known for its stellar outdoor recreation and affordable cost of living. The Lab's campus is only a 45-minute flight (or 3 hour drive) from Seattle or Portland, and is serviced by the convenient PSC airport, connected to 8 major hubs.
Minimum Qualifications
Candidates must have received a PhD within the past five years (60 months) or within the next 8 months from an accredited college or university.
Preferred Qualifications
Minimum Qualifications:
Ph.D. in Chemistry, Geochemistry, Environmental Science, Physical Chemistry, Chemical Engineering,Physics, Materials Sciences or related fields.

Training and aptitude in computational molecular simulations.
Preferred Qualifications (not all need to be met):
Strong verbal and written communications skills.

Experience with any of a variety of widely available or customized molecular computational codes with a solid functional grasp of the associated underlying physical and computational principles.

A track-record of adapting molecular simulation approaches to problem-solving for characterization of the chemical or physical behavior of solids, solid interfaces with aqueous solutions or gasses, for the purpose of understanding the thermodynamics or kinetics of reactions.

A background in Unix command line operating environments and associated essential code development such as batch file scripting.

Proficiency in any common code development language.

A functional grasp of basic thermodynamics and kinetics concepts.

The ability to adapt, refine, or innovate computational approaches as needed.
Equal Employment Opportunity
Battelle Memorial Institute (BMI) at Pacific Northwest National Laboratory (PNNL) is an Affirmative Action/Equal Opportunity Employer and supports diversity in the workplace. All employment decisions are made without regard to race, color, religion, sex, national origin, age, disability, veteran status, marital or family status, sexual orientation, gender identity, or genetic information. All BMI staff must be able to demonstrate the legal right to work in the United States. BMI is an E-Verify employer. Learn more at jobs.pnnl.gov.
Directorate: Physical & Computational Sci's
Job Category: Post-Graduates and Post-Docs
Group: Geochemistry
Opening Date: 2019-02-19
Closing Date: 2019-04-19