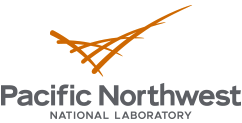 Job Information
Pacific Northwest National Laboratory

Post Bachelors RA - Tree Physiology

in

RICHLAND

,

Washington
Organization and Job ID
Job ID: 309208
Directorate: Earth & Biological Sciences
Division: Atmospheric Sciences & Global Change
Group: Advanced Study & Development
Job Description
A post-bachelors research associate position is available immediately at Pacific Northwest National Laboratory to study the response of tropical forests to climate. The position is part of DOE's Next Generation Ecosystem Experiment-Tropics, a 10 year study whose goal is to understand the fate of the tropical forest carbon sink under climate change. The position includes substantial laboratory work and field work. Field work will be based at canopy cranes in Southeast Australasia (Malaysia and Australia) and in Panama and Manaus, Brazil. The successful applicant will work closely with a PNNL postdoc for lab and field work, and with a broad array of scientists associated with the NGEE project, including both American and international scientists. Specific project foci generally entail a focus on understanding the carbon and hydraulic responses of hyper-diverse tropical forests to climate variability. The position will require use of canopy cranes thus comfort with heights is a required skill. Salary is commensurate with Department of Energy/Pacific Northwest National Laboratories for post-bachelors technicians.
Interested candidates are invited to send their CV and a very brief statement of career goals, and names and contact information for three references, to Nate McDowell ( nate.mcdowell@pnnl.gov ). Applications will be considered until May 5, 2019.
Minimum Qualifications
Candidates must have received a Bachelor's degree within the past 24 months or within the next 8 months from an accredited college or university. Minimum overall GPA of 2.5 required.
Preferred Qualifications
Required skills: comfort with working at heights, experience working outdoors with tree physiology measurements, ability to work independently and in a team environment, excellent communication skills.
Desired skills: Candidates should have experience studying tree physiology in field settings.
A B.Sc. in the biological or physical sciences.
Preferred GPA 3.5
Equal Employment Opportunity
Battelle Memorial Institute (BMI) at Pacific Northwest National Laboratory (PNNL) is an Affirmative Action/Equal Opportunity Employer and supports diversity in the workplace. All employment decisions are made without regard to race, color, religion, sex, national origin, age, disability, veteran status, marital or family status, sexual orientation, gender identity, or genetic information. All BMI staff must be able to demonstrate the legal right to work in the United States. BMI is an E-Verify employer. Learn more at jobs.pnnl.gov.
Directorate: Earth & Biological Sciences
Job Category: Post-Graduates and Post-Docs
Group: Advanced Study & Development
Opening Date: 2019-04-12
Closing Date: 2019-05-25