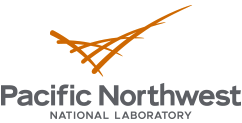 Job Information
Pacific Northwest National Laboratory

Nondestructive Evaluation Scientist

in

RICHLAND

,

Washington
Organization and Job ID
Job ID: 309146
Directorate: National Security
Division: Signatures Science & Technology
Group: Applied Physics
Job Description
PNNL is seeking a senior scientist to support research and development activities associated with the nondestructive evaluation (NDE) technology and methodologies aimed at characterizing nuclear power components and systems. The successful candidate will play a leadership role in assessing and developing advanced inspection methods of nuclear reactor components, as well as in extending NDE methodologies into a wide array of non-nuclear applications, such as aerospace, petro-chemical, transportation and critical infrastructure, as well as military venues. The research will support programs of the US Nuclear Regulatory Commission (NRC), US Department of Energy's Office of Nuclear Energy (DOE-NE), as well as other government agencies that support non-nuclear based measurement research and development (e.g. US Department of Energy's Office of Fossil Energy).
The successful candidate will be responsible for providing substantial technical contributions in a complex, time-sensitive, and safety-conscious laboratory working environment. This will include building and leading research projects and working effectively in dynamic, multi-disciplinary teams that involve electrical engineers, physicists, mechanical engineers, chemists, materials scientists, and statisticians. Of particular interest is a candidate who has demonstrated the ability to manage complex technical projects for demanding clients and possess a proven ability to think innovatively and apply technical capabilities to nontraditional challenges. These skills are germane to further advancing PNNL's research efforts on novel inspection, characterization, and evaluation methods and systems. The candidate will prepare materials for scientific and technical products, formal reports, presentations, and to publish results in peer-reviewed journals and present at scientific conferences. Additional performance expectations include leading the development of proposals, concept papers, patent disclosures, and enhancing the external visibility of PNNL's research efforts and supporting business development efforts.
Experience with NDE techniques (ultrasonics, eddy current, phased array and Barkhausen specifically), with a sound understanding of fundamentals of operation, data analysis, and applications

Experience in, or a developed understanding of prognostics and predictive health monitoring

Familiarity with NDE needs specific to nuclear power plants

Strong materials science background, specifically related to fracture mechanics, microstructural characterization and metallurgy

Experience in planning, constructing, and executing complex laboratory experiments using individual components and laboratory instruments

Strong interpersonal skills and the ability to collaborate effectively on diverse, interdisciplinary teams

Effective communication skills to include verbal presentations and technical writing with a demonstrated ability to draft archival papers, proposals, and reports
Minimum Qualifications
Bachelor's degree with 7 years' of experience, Master's degree with 5 years' experience or Ph.D. with 3 years' experience
Preferred Qualifications
Ph.D. in physics, materials science, electrical engineering, metallurgy, or mechanical engineering

Experience with ultrasonic guided wave techniques

Competency and/or familiarity with physical modeling and data analysis tools (e.g. CIVA, MATLAB, Ultravision, Ansys Mechanical)

Experience applying NDE methods to concrete

Experience in ultrasonic probe and advanced sensor design

Experience doing work for DOE-NE and/or NRC
Equal Employment Opportunity
Battelle Memorial Institute (BMI) at Pacific Northwest National Laboratory (PNNL) is an Affirmative Action/Equal Opportunity Employer and supports diversity in the workplace. All employment decisions are made without regard to race, color, religion, sex, national origin, age, disability, veteran status, marital or family status, sexual orientation, gender identity, or genetic information. All BMI staff must be able to demonstrate the legal right to work in the United States. BMI is an E-Verify employer. Learn more at jobs.pnnl.gov.
Other Information
This position requires the ability to obtain and maintain a federal security clearance.
Requirements:
U.S. Citizenship

Background Investigation: Applicants selected will be subject to a Federal background investigation and must meet eligibility requirements for access to classified matter in accordance 10 CFR 710, Appendix B.

Drug Testing: All Security Clearance (L or Q) positions will be considered by the Department of Energy to be Testing Designated Positions which means that they are subject to applicant, random, and for cause drug testing. In addition, applicants must be able to demonstrate non-use of illegal drugs, including marijuana, for the 12 consecutive months preceding completion of the requisite Questionnaire for National Security Positions (QNSP).
Note: Applicants will be considered ineligible for security clearance processing by the U.S. Department of Energy until non-use of illegal drugs, including marijuana, for 12 consecutive months can be demonstrated.
Directorate: National Security Dir
Job Category: Scientists/Scientific Support
Group: Applied Physics
Opening Date: 2019-03-28
Closing Date: 2019-05-09