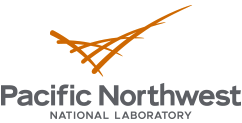 Pacific Northwest National Laboratory

National Security Advisor

in

RICHLAND

,

Washington
Organization and Job ID
Job ID: 309017
Directorate: National Security
Division: Operational Systems & Technology
Group: Advanced Engineered Systems
Job Description
Do you have insight into the needs of various US government sponsors? Have you been in their spaces? Are you tired of living in DC? Do you want to do meaningful work, but do it from a place where you can enjoy 360 days of sun and where the quality of life is unparalleled? Where weekends are spent boating, fishing, or camping? Welcome to the Inland Pacific Northwest and Pacific Northwest National Laboratory.
We are a group of passionate makers who have a long history of building and deploying embedded sensor systems for a wide variety of sponsors and applications. We are 50+ electronics engineers, software engineers, mechanical engineers, physicists, etc.; all sharing the DNA and desire to deploy solutions for our sponsors that help the mission of national security.
We are looking for that unique person who loves building things, the people who build them, and has a desire to connect our technology to the people who need our help: those on the front lines protecting and serving our country.
Uses extensive experience in a field of specialty, possessing a comprehensive understanding of existing theories, principles, and concepts in those fields to provide solutions to unusually complex problems for which no precedents or past practice exists

Resolves problems that frequently require mastery of specialized techniques using high degrees of ingenuity and creativity

Demonstrates well-recognized national influence and skilled consensus building

Exerts positive influence across a broad spectrum of stakeholders and interest groups with internal and external organizations, the public, and the community

Is often sought out to work on key project teams and regularly collaborates and negotiates with senior national/international government officials as a PNNL and DOE representative

Makes recommendations that set precedent for future decisions and strongly influence national/international policies and decisions at highest levels
The successful candidate will be expected to assist the group leader and other senior staff in their efforts to provide both strategic and tactical leadership to the group; specifically to provide insight into sponsor spaces and to aid in the business development activities of the Advanced Engineered Systems group. They will assist in increasing both our programmatic footprint, and our mission impact.
The ideal candidate possesses the ability to sell ideas to sponsors as well as a successful history of managing projects and delivering results. Fielding solutions is important to us!
They will be focused on strengthening the strategic position of the group through a focus on:
Utilization of the research and development capabilities of the group

Recruiting of candidates to augment group capabilities

Building strong external partnerships

Enthusiastic promotion of the group in sponsor spaces
Responsibilities
Development of new business capture opportunities

Sustainment of existing business capture opportunities

Successful management of projects

Strategic advice related to sponsor needs

Strategic advice related to the group capability development

Mentoring of junior staff

PNNL is seeking a enthusiastic technical individual with knowledge of sponsor needs and a proven track record of solving those needs to help build out our portfolio in the Radio Frequency (RF) space.

The candidate will be responsible for providing substantial technical contributions in a complex, time-sensitive, and safety-conscious laboratory working environment

The position will include planning, executing, analyzing, and documenting engineering and research tasks with minimal supervision. The successful candidate should demonstrate an interest and aptitude for working effectively in dynamic, multi-discipline teams

Additional performance expectations include authoring and contributing to proposals, journal articles, technical reports, patent disclosures, and enhancement of external visibility of PNNL's research efforts
Minimum Qualifications
Bachelor's degree with 10+ years of experience, Master's degree with 6+ years of experience, or PhD 3+ years of experience

This position requires U.S. Citizenship and the ability to obtain a federal security clearance in a timely manner

Strong written and oral communication skills including the ability to author technical presentations and reports
Preferred Qualifications
Preferred candidates will posses a technical background, ideally with advanced degrees in fields such as Electrical Engineering, RF Engineering, Physics, or the equivalent

Established record or research in the RF space published in peer reviewed journal articles or presented at juried conferences

Experience with one or more federal sponsors a plus
Equal Employment Opportunity
Battelle Memorial Institute (BMI) at Pacific Northwest National Laboratory (PNNL) is an Affirmative Action/Equal Opportunity Employer and supports diversity in the workplace. All employment decisions are made without regard to race, color, religion, sex, national origin, age, disability, veteran status, marital or family status, sexual orientation, gender identity, or genetic information. All BMI staff must be able to demonstrate the legal right to work in the United States. BMI is an E-Verify employer. Learn more at jobs.pnnl.gov.
Other Information
This position requires the ability to obtain and maintain a federal security clearance.
Requirements:
U.S. Citizenship

Background Investigation: Applicants selected will be subject to a Federal background investigation and must meet eligibility requirements for access to classified matter in accordance 10 CFR 710, Appendix B.

Drug Testing: All Security Clearance (L or Q) positions will be considered by the Department of Energy to be Testing Designated Positions which means that they are subject to applicant, random, and for cause drug testing. In addition, applicants must be able to demonstrate non-use of illegal drugs, including marijuana, for the 12 consecutive months preceding completion of the requisite Questionnaire for National Security Positions (QNSP).
Note: Applicants will be considered ineligible for security clearance processing by the U.S. Department of Energy until non-use of illegal drugs, including marijuana, for 12 consecutive months can be demonstrated.
Directorate: National Security Dir
Job Category: Administration/Specialist/Support
Group: Advanced Engineered Systems
Opening Date: 2019-02-28
Closing Date: 2019-04-29