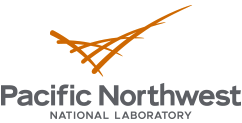 Job Information
Pacific Northwest National Laboratory

Microscopist (Level 2)

in

RICHLAND

,

Washington
Organization and Job ID
Job ID: 309216
Directorate: Energy & Environment
Division: Nuclear Sciences
Group: Reactor Materials & Mechanical Design
Job Description
Primary job activities will include high-resolution characterization of metallic alloys and analysis of complex structures created during thermomechanical treatments, irradiation or environment-induced degradation. The applicant must be skilled in using high resolution scanning electron microscopy, electron backscatter diffraction with a demonstrated expertise analyzing microstructures and microchemistries in materials. Demonstrated skills in using TEM and STEM for dislocation analysis are required, and knowledge of precession electron diffraction is highly desirable. Knowledge of FIB preparation of samples for TEM is also desirable. The candidate must be capable of correlating physical and mechanical properties to the measured material characteristics. Initial job responsibilities will include high-resolution EBSD investigation of the effects of thermomechanical processing on various materials. The applicant will work on a range of material needs that span materials for structural materials for nuclear reactors to automotive materials. The group publishes high quality research manuscripts, contributes oral and written papers at conferences, and participates in workshops on degradation mechanisms. This candidate must be able to perform these activities as their career develops.
The position utilizes both careful and routine duties but also independent problem solving. New ways of doing things are prized. Knowledge of current research and characterization techniques is required and expected. Good oral and written communication skills are required.
Technical Expertise and Breadth of Knowledge: Building a professional reputation for technical expertise. Applies and interprets standard theories, principles, methods, tools and technologies within specialty. Continues developing technical expertise and knowledge. Develops new skills.
Technical Judgment: Involved in creating/proposing solutions to an assortment of problems using conventional methods where causal relationships are progressively difficult to establish.
Project Execution: Receives guidance on new assignments, making preliminary selections on technical alternatives; independently completes recurring assignments. Defines and leads project work at a small task/project level, reporting results on time and on budget. Contributes to proposals. Embraces expectations for quality, safety, and security. Communicates the importance within the work team
Business Development: Contributes to technical content of proposals. Markets through excellent performance on projects and engagement with the scientific community and professional societies.
Responsibilities and Accountabilities:
Serve as a contributing scientist and build a professional reputation for technical expertise.

Apply and interpret standard theories, principles, methods, tools and technologies in materials science.

Complete recurring assignments and performs task independently.

Occasionally train others on defined tasks and procedures.

Exercise judgment on work details.

Suggest preliminary selections and adaptations of technical alternatives.

Continue developing technical expertise, knowledge and new skills.

Support specific tasks of the project to meet scope, schedule and budget.
Minimum Qualifications
BS/BA with 2 years of experience

MS/MA with 0 years of experience

PhD with 0 years of experience
Preferred Qualifications
Candidates with a PhD in Materials Science or a related field.

The applicant must be skilled in scanning electron microscopy (SEM), with emphasis in electron backscatter diffraction(EBSD) to correlate material structure to material performance.

Experience with microstructure characterization of a wide variety of materials, including non-ferrous alloys magnesium, titanium, aluminum, zirconium, uranium, and austenitic and ferritic-martensitic steels is preferred.

Experience is required in transmission electron microscopy (TEM) of materials to correlate with the EBSD and SEM analyses.

Experience with focused ion beam (FIB) milling required.

The candidate must be capable of integrating microstructural information with data from materials models to understand the effect of processing variations on material performance.
Equal Employment Opportunity
Battelle Memorial Institute (BMI) at Pacific Northwest National Laboratory (PNNL) is an Affirmative Action/Equal Opportunity Employer and supports diversity in the workplace. All employment decisions are made without regard to race, color, religion, sex, national origin, age, disability, veteran status, marital or family status, sexual orientation, gender identity, or genetic information. All BMI staff must be able to demonstrate the legal right to work in the United States. BMI is an E-Verify employer. Learn more at jobs.pnnl.gov.
Other Information
Special/Hazardous Working Conditions or Environment:
Radiological worker-I & II training will be required for this position. Prior experience working with radioactive materials is preferred.

The work requires familiarity with chemical and radiological hazards
Directorate: Energy & Environment
Job Category: Scientists/Scientific Support
Group: Reactor Matl's & Mech Design
Opening Date: 2019-04-10
Closing Date: 2019-04-28