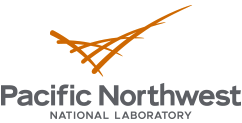 Pacific Northwest National Laboratory

Mechanical Engineer

in

RICHLAND

,

Washington
Organization and Job ID
Job ID: 309018
Directorate: National Security
Division: Operational Systems & Technology
Group: Advanced Engineered Systems
Job Description
Do you want to work on hard problems that matter? Do you enjoy the challenge of working on a diverse set of problems that are constantly evolving? The Pacific Northwest National Laboratory's Advanced Engineered Systems Group is seeking an Mechanical or Materials Engineer who is passionate about advanced manufacturing. The selected individual will be actively involved in developing devices that provide situational awareness and control in government and industrial mission spaces. We are a group of approximately 50 staff who are experts in asset health monitoring, mobile sensors, radiation sensors and more. We have a strong reputation in functionalization of materials used in 3D printing.
You will participate in the design, development, and production of materials used in 3D printing and/or in the technologies associated with 3D printing. In this role, you will design equipment that combines multiple scientific and engineering disciplines to include sensors that are used for chemical, biological, radiological, and related products.
You will be expected to contribute professionally to the concept, design, implementation, testing and documentation of systems. You will also be expected to build a professional reputation for technical expertise, and fully apply and interpret standard theories, principles, methods, tools and technologies.
Designs, analyzes, manufactures, and maintains mechanical systems

Applies principles of engineering, physics, and materials science as well as an understanding of core areas including mechanics, kinematics, thermodynamics, materials science, and structural analysis along with tools like computer-aided design to design and analyze numerous components and systems

Develops individual steps and combined processes for manufacturing, joining, finishing, treating, and strengthening materials

Conducts research and development activities using the theories and principles of physics, material science, and mechanical engineering

Ability to work independently and lead project work and a small task or project level

Perform work in a close knit team as well as independently, with a focus on quality, safety, and security

Work with a highly interdisciplinary team and interface with scientists and engineers from different disciplines on a daily basis
Minimum Qualifications
Bachelor's degree with 2 years of experience, or Master's with 0 years of experience

Degree in Mechanical Engineering, Material Science, Physics, or equivalent

Familiar with commercially available FDM, SLA, and Ink based 3D printers, with experience on modifications and maintenance of the machines

Research and Development experience in 3D Printing, Additive Manufacturing, or Polymer synthesis

Strong written and oral communication skills including the ability to author technical presentations and reports

Demonstrated skills in SolidWorks, AutoCAD, or similar CAD software
Preferred Qualifications
Master's degree in mechanical engineering with a focus on 3D Printing R&D

Coursework or a minor in material science, polymer engineering or chemistry is a plus

Experience and knowledge in polymer chemistry including thermoplastics, composite materials, and ink-jet materials

Established record of research in additive manufacturing, polymer synthesis, or a combination, published in peer reviewed journal articles or presented at juried conferences
Equal Employment Opportunity
Battelle Memorial Institute (BMI) at Pacific Northwest National Laboratory (PNNL) is an Affirmative Action/Equal Opportunity Employer and supports diversity in the workplace. All employment decisions are made without regard to race, color, religion, sex, national origin, age, disability, veteran status, marital or family status, sexual orientation, gender identity, or genetic information. All BMI staff must be able to demonstrate the legal right to work in the United States. BMI is an E-Verify employer. Learn more at jobs.pnnl.gov.
Other Information
This position requires the ability to obtain and maintain a federal security clearance.
Requirements:
U.S. Citizenship

Background Investigation: Applicants selected will be subject to a Federal background investigation and must meet eligibility requirements for access to classified matter in accordance 10 CFR 710, Appendix B.

Drug Testing: All Security Clearance (L or Q) positions will be considered by the Department of Energy to be Testing Designated Positions which means that they are subject to applicant, random, and for cause drug testing. In addition, applicants must be able to demonstrate non-use of illegal drugs, including marijuana, for the 12 consecutive months preceding completion of the requisite Questionnaire for National Security Positions (QNSP).
Note: Applicants will be considered ineligible for security clearance processing by the U.S. Department of Energy until non-use of illegal drugs, including marijuana, for 12 consecutive months can be demonstrated.
Directorate: National Security Dir
Job Category: Engineering/Engineering Techs
Group: Advanced Engineered Systems
Opening Date: 2019-02-28
Closing Date: 2019-04-29