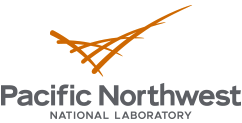 Pacific Northwest National Laboratory

Masters Intern - Electrical Engineering and Controls

in

RICHLAND

,

Washington
Organization and Job ID
Job ID: 309078
Directorate: Energy and Environment
Division: Earth Systems Science
Group: Environmental Assessment and Engineering
Job Description
The Environmental Assessment and Engineering Group is seeking an intern to provide up to full-time (40 hr/wk), year-round technical support to a wide-variety of projects through participation and collaboration with multidisciplinary engineering and environmental science teams. The selected candidate will have a foundation in basic and applied engineering principles and be capable of supporting projects by executing scope related to development of functions and requirements, conceptual design and drafting, and execution of system testing and validation projects. Hands-on aptitude is preferred including a working familiarity with instrumentation and controls, experience using commercially available drafting and design software, as well as other field-ready scientific equipment is desirable. The successful candidate will be comfortable working with a diverse set of research staff and project tasks, and possess the appropriate analytic and task management skills to contribute to the research activities. Excellent communication and technical writing skills are expected.
Accountabilities:
The selected candidate will be accountable to the following:
The Environmental Assessment Technical Group Manager for general staff performance and development, operational discipline (e.g., maintaining training qualifications, procedural compliance, safe operations), and promoting cooperation and teamwork within the technical group and project teams.

Project and Task Managers for performing assigned roles and tasks on time and within budget.
Minimum Qualifications
Candidates must be matriculated/enrolled in a Master's program at an accredited college or university. Minimum GPA of 3.0 is required.
Preferred Qualifications
Degree in an engineering discipline preferred.

Perform basic and applied engineering and scientific tasks and activities with oversight.

Cooperate with project team members and demonstrate mutual respect.

Contribute to portions of journal papers, reports, software, proceedings, scientific and technical products. May contribute to the development of intellectual property leading to publications, copyrights and/or patents.

Effective written and oral communication is required for this position as well as strong interpersonal skills and the ability to collaborate effectively on diverse, multidisciplinary teams.

Work to broaden and deepen own technical knowledge and skills.
3.5 GPA or higher preferred.
Combination of knowledge and experience with design software such as AutoCAD or SolidWorks and experienced with routine MS Office software.
Equal Employment Opportunity
Battelle Memorial Institute (BMI) at Pacific Northwest National Laboratory (PNNL) is an Affirmative Action/Equal Opportunity Employer and supports diversity in the workplace. All employment decisions are made without regard to race, color, religion, sex, national origin, age, disability, veteran status, marital or family status, sexual orientation, gender identity, or genetic information. All BMI staff must be able to demonstrate the legal right to work in the United States. BMI is an E-Verify employer. Learn more at jobs.pnnl.gov.
Other Information
Due to business needs and client space, US Citizenship is required:
The Pacific Northwest National Laboratory is subject to the Department of Energy Unclassified Foreign Visits & Assignment Program site, information, technologies, and equipment access requirements.
Directorate: Energy & Environment
Job Category: Master's and PhD Level Internships
Group: Environmental Assmt & Engrg
Opening Date: 2019-03-14
Closing Date: 2019-03-28