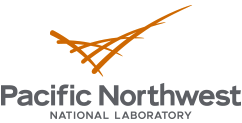 Job Information
Pacific Northwest National Laboratory

Manager, Radiochemical Processing Laboratory (RPL) Assessment

in

RICHLAND

,

Washington
Organization and Job ID
Job ID: 309230
Directorate: Operational Systems Directorate
Division: Facilities and Operations
Group: Nuclear Operations
Job Description
The candidate filling this position will be responsible for facilitating safe, effective and efficient research operations within the RPL. Represents the Nuclear Operations Division within the Laboratory for nuclear training concerns and all aspects of performance assessment including; development of a performance management plan, tracking and trending of all assessment data, reporting and providing the interface on all external assessments. Develops and executes budgets associated with Nuclear Operations including: RPL Adder service center, TMC/OJS and other funding sources including special projects. Responsible for radioactive materials management, process improvement initiatives, and serves as the facilities operations representative to R&D and management system representative tenants.
Qualify as the RPL Building Manager and act in that capacity when delegated.

Quality as a Building Emergency Director and act in that capacity when delegated.

Primary interface for research operations in navigating nuclear facility operational requirements.

Lead cooperative efforts across organization lines to improve operations.

Experience with rigourous implementation of regulatory requirements.
Minimum Qualifications
Bachelor's degree plus 10+ years of relevant experience; or, a Master's degree plus 8+ years of relevant experience.

Typical related management experience should include, initiating, planning, execuring, controlling, and closing processes.
Preferred Qualifications
3 years of experience in DOE nuclear or other nuclear facilities
Equal Employment Opportunity
Battelle Memorial Institute (BMI) at Pacific Northwest National Laboratory (PNNL) is an Affirmative Action/Equal Opportunity Employer and supports diversity in the workplace. All employment decisions are made without regard to race, color, religion, sex, national origin, age, disability, veteran status, marital or family status, sexual orientation, gender identity, or genetic information. All BMI staff must be able to demonstrate the legal right to work in the United States. BMI is an E-Verify employer. Learn more at jobs.pnnl.gov.
Other Information
Special/Hazardous Working Conditions or Environment:
Staff will be required to enter radiogical areas
Other Information
This position requires the ability to obtain and maintain a federal security clearance.
Requirements:
U.S. Citizenship

Background Investigation: Applicants selected will be subject to a Federal background investigation and must meet eligibility requirements for access to classified matter in accordance 10 CFR 710, Appendix B.

Drug Testing: All Security Clearance (L or Q) positions will be considered by the Department of Energy to be Testing Designated Positions which means that they are subject to applicant, random, and for cause drug testing. In addition, applicants must be able to demonstrate non-use of illegal drugs, including marijuana, for the 12 consecutive months preceding completion of the requisite Questionnaire for National Security Positions (QNSP).
Note: Applicants will be considered ineligible for security clearance processing by the U.S. Department of Energy until non-use of illegal drugs, including marijuana, for 12 consecutive months can be demonstrated.
Directorate: Operational Systems
Job Category: Managers
Group: Nuclear Operations Division
Opening Date: 2019-04-15
Closing Date: 2019-05-06