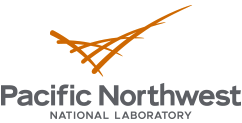 Job Information
Pacific Northwest National Laboratory

Manager, Financial Operations

in

RICHLAND

,

Washington
Organization and Job ID
Job ID: 309153
Directorate: Business Services
Division: Financial Operations
Group: Financial Operations
Job Description
• Responsible for developing a vision and strategic plan for the Financial Operations Division and the management of the organization.
• Responsible for ensuring the quality and integrity of all accounting processes, financial data and statements.
• Responsible for providing Laboratory programs with accurate, timely and dependable accounting and financial information to inform decision making and oversight.
• Partner with other CFO units to develop and manage a complex portfolio of institutional accounting/financial/business processes and accounting/financial systems that ensure compliance, integrate with DOE, and are responsive to mission and stewardship needs.
• Provide leadership and management in establishing and maintaining cost effective business practices that meet the needs of the Laboratory.
• Effectively manage and coordinate all accounting matters, tax matters, banking and cash management, and fixed asset system.
• Act as the primary advisor to the CFO on accounting matters and is responsible for the definition, development, implementation, and interpretation of financial policies and procedures.
Discipline, principal job duties/expectations, and qualitative and quantitative measures of performance that exceed the Functional Descriptor:
• Experience in providing effective and efficient accounting operations including functions such as Accounts Payable, Accounts Receivable, Payroll, Property Accounting, and Travel.
• Strong leadership and management skills and experience delivering consistent, high quality services in a fast paced and demanding environment.
• Demonstrated experience building, leading, and delivering effective team and individual performance. Experience recruiting, developing and coaching managers and staff with the skills, knowledge and abilities to perform in a high performance organization.
• Broad knowledge of governmental accounting, Cost Accounting Standards, GAAP and other applicable financial policies and practices.
• Experience in developing and managing large institutional accounting/financial systems to meet organization needs, enhance customer support and reduce costs.
• Strong interpersonal skills and proven record of success in building and maintaining effective relationships with a diverse set of customers, senior management, stakeholders, regulatory entities, 3rd party providers, peers and subordinates.
• Excellent oral and written communications with the ability to influence and provide counsel to Lab executive leaders and stakeholders to accomplish business objectives and contractual obligations.
• Demonstrated record of outstanding customer service and continuous improvement through using best practices, process and systems improvements and effective change management.
Minimum Qualifications
• Bachelor's degree and 15+ years of relevant experience; OR, a Master's degree and 12+ years of relevant experience.
• Typical related management experience should include initiating, planning, executing, controlling, and closing processes.
Preferred Qualifications
• Bachelor's Degree in Accounting, Finance or related business field.
• MBA
• CPA
Equal Employment Opportunity
Battelle Memorial Institute (BMI) at Pacific Northwest National Laboratory (PNNL) is an Affirmative Action/Equal Opportunity Employer and supports diversity in the workplace. All employment decisions are made without regard to race, color, religion, sex, national origin, age, disability, veteran status, marital or family status, sexual orientation, gender identity, or genetic information. All BMI staff must be able to demonstrate the legal right to work in the United States. BMI is an E-Verify employer. Learn more at jobs.pnnl.gov.
Directorate: Business Services
Job Category: Managers
Group: Business Services
Opening Date: 2019-04-02
Closing Date: 2019-05-01