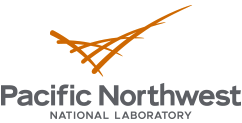 Pacific Northwest National Laboratory

Lead Engineer for Nuclear Materials Production

in

RICHLAND

,

Washington
Organization and Job ID
Job ID: 309038
Directorate: National Security
Division: Signatures Science & Technology
Group: Nuclear Engineering & Analysis
Job Description
Do you want to impact national security? Does addressing our Nation's most challenging problems motivate you? Come and join us! Pacific Northwest National Laboratory advances the frontiers of science and engineering. As a leader in national security, we possess a longstanding capability in the production of nuclear materials to support our nuclear deterrent and to counter proliferation of nuclear weapons. We are searching for a leader—one who can both lead a group of talented scientists and engineers and define a vision for the future that builds new programs and capability.
We invite you to become part of the Signatures Science & Technology Division. Our mission is to discover the science, develop the technology, and drive operations to neutralize emerging national security threats. Through this mission we strive to:
Maintain U.S. supremacy in detecting adversaries

Deter and counter the use of weapons of mass destruction

Develop science and technology for a radically different conflict landscape
You will work alongside over 400 staff with expertise in seven technical groups that include fundamental physics, nuclear explosion monitoring, materials science, nuclear material production and processing, biochemistry, explosives detection, and non-destructive evaluation.
The division is actively growing our capabilities across our entire portfolio, and we are searching for highly talented, nationally/internationally recognized technical staff to work in the field of nuclear science and engineering in any of a range of topics including, but not limited to; nuclear fuel design and analysis, radiation shielding, reactor physics, criticality, isotopic characterization of nuclear materials, irradiated material performance, computational methods, detection systems, and others.
In this position, the incumbent will provide technical leadership in multiple applied areas and is will have the opportunity to work in collaboration with program development leaders to seize growth opportunities outside the Laboratory. We seek candidates interested in shaping the long-term strategic planning of technical capabilities that have a measurable impact on national security.
The incumbent will be expected to work effectively in dynamic, multi-disciplinary teams that involve nuclear engineers and scientists, physicist, materials scientists, mechanical engineers, statisticians and others. They will have strong technical, scientific, and analytical skills combined with a multidisciplinary approach to science and engineering and have a willingness to translate fundamental science to applied problems.
Responsibilities and Accountabilities include:
Working across the Laboratory to represent the full suite of PNNL scientific capabilities

Advancing the current state of knowledge and understanding in the field on a national/international basis

Maintaining a capability development effort at PNNL to ensure that cutting-edge tools are available for the research community

Attracting external collaborators to the facilities and expertise at PNNL. This will include maintenance and development of contacts with peers in industry, DOE Labs, and academia

Establishing Laboratory strategies and leading business development activities to enhance nuclear science research conducted at PNNL

Leading project assignments to achieve project objectives related to schedule, budget, and quality through the creation and management of multi-disciplinary teams
Minimum Qualifications
Bachelor's degree with 9 years of experience, Master's degree with 7 years of experience, or PhD with 5 years of experience
Preferred Qualifications
PhD in the physical sciences with a preference for nuclear related science and engineering courses of study plus at least 10 years of professional experience taking on progressively more complex assignments

International reputation in science and engineering with a demonstrated ability to attract and carry out large-scale, complex research and development programs

Experience with engaging federal sponsors and stakeholders to define and achieve shared priorities
Equal Employment Opportunity
Battelle Memorial Institute (BMI) at Pacific Northwest National Laboratory (PNNL) is an Affirmative Action/Equal Opportunity Employer and supports diversity in the workplace. All employment decisions are made without regard to race, color, religion, sex, national origin, age, disability, veteran status, marital or family status, sexual orientation, gender identity, or genetic information. All BMI staff must be able to demonstrate the legal right to work in the United States. BMI is an E-Verify employer. Learn more at jobs.pnnl.gov.
Other Information
This position requires the ability to obtain and maintain a federal security clearance.
Requirements:
U.S. Citizenship

Background Investigation: Applicants selected will be subject to a Federal background investigation and must meet eligibility requirements for access to classified matter in accordance 10 CFR 710, Appendix B.

Drug Testing: All Security Clearance (L or Q) positions will be considered by the Department of Energy to be Testing Designated Positions which means that they are subject to applicant, random, and for cause drug testing. In addition, applicants must be able to demonstrate non-use of illegal drugs, including marijuana, for the 12 consecutive months preceding completion of the requisite Questionnaire for National Security Positions (QNSP).
Note: Applicants will be considered ineligible for security clearance processing by the U.S. Department of Energy until non-use of illegal drugs, including marijuana, for 12 consecutive months can be demonstrated.
Directorate: National Security Dir
Job Category: Engineering/Engineering Techs
Group: Nuclear Engineering & Analysis
Opening Date: 2019-03-05
Closing Date: 2019-04-05