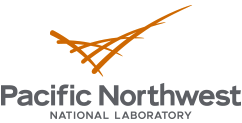 Job Information
Pacific Northwest National Laboratory

Intelligence Analyst

in

RICHLAND

,

Washington
Organization and Job ID
Job ID: 309147
Directorate: National Security
Division: Signatures Science & Technology
Group: Global Nuclear Science and Technology
Job Description
The Global Nuclear Science and Technology group within PNNL is looking for a part-time Intelligence Analyst with experience in global security, nuclear non-proliferation, intelligence studies, geospatial analysis, knowledge management, or other related disciplines. The position provides intelligence analysis support for DOE/IN and other organization of the Intelligence Community (IC).
Intelligence analyst to perform daily analysis of all-source information

Collaborate with domain expert staff and other analysts to address national security-related issues

Generate high-quality analytical reports in a timely manner and able to present the findings to peers and superiors

Communicate findings in verbal, written, and presentation forms in accordance with the Intelligence Community tradecraft standards

Demonstrates the ability to draw form technical domain expertise to create innovative approaches to complex problems

Thorough knowledge of appropriate analytical methods and tools including survey research, design, and analysis

Good problem solving ability utilizing novel tools, techniques and methods to answer challenging intelligence Demonstrated ability work with a diverse set of project personnel to accomplish a goal and gather input/deliverables with no direct authority over them

Demonstrated ability and willingness to perform as a team member on multiple projects simultaneously and work effectively in a fast-paced, dynamic team environment with high expectations for quality

Well-developed oral and written communication skills, including detail-oriented business writing and the ability to convey complex information accurately

Above-average business skills including the ability to quickly understand expectations, and then apply that understanding to navigate PNNL business systems and processes

Ability to independently plan, research, develop, and conduct complex analytical methodological analyses and provide information that meets the information needs of clients and contributes to the development of high-quality intelligence products

May work on discrete pieces of larger projects or simultaneously with different customers or on different projects of increased complexity, risk or impact. May serve as task leader

Writes or contributes directly to analytical products distributed to a variety of audiences;

Excellent verbal and written communication skills with a demonstrated ability for writing technical, policy-oriented and project documents in a clear and understandable manner
Minimum Qualifications
Bachelor's degree and 8+ years of relevant experience, or advanced degree and 6+ years of relevant experience
Preferred Qualifications
Knowledge of the nuclear fuel cycle, WMD proliferation technologies (nuclear, chemical, biological, explosives), or nuclear security (protective force, material control and accountability)

Experience in U.S. Government intelligence or U.S. Military intelligence

Demonstrated ability to lead people or small teams

Experience mentoring or growing the skills of others
Equal Employment Opportunity
Battelle Memorial Institute (BMI) at Pacific Northwest National Laboratory (PNNL) is an Affirmative Action/Equal Opportunity Employer and supports diversity in the workplace. All employment decisions are made without regard to race, color, religion, sex, national origin, age, disability, veteran status, marital or family status, sexual orientation, gender identity, or genetic information. All BMI staff must be able to demonstrate the legal right to work in the United States. BMI is an E-Verify employer. Learn more at jobs.pnnl.gov.
Other Information
This position requires the ability to obtain and maintain a federal security clearance.
Requirements:
U.S. Citizenship

Background Investigation: Applicants selected will be subject to a Federal background investigation and must meet eligibility requirements for access to classified matter in accordance 10 CFR 710, Appendix B.

Drug Testing: All Security Clearance (L or Q) positions will be considered by the Department of Energy to be Testing Designated Positions which means that they are subject to applicant, random, and for cause drug testing. In addition, applicants must be able to demonstrate non-use of illegal drugs, including marijuana, for the 12 consecutive months preceding completion of the requisite Questionnaire for National Security Positions (QNSP).
Note: Applicants will be considered ineligible for security clearance processing by the U.S. Department of Energy until non-use of illegal drugs, including marijuana, for 12 consecutive months can be demonstrated.
Directorate: National Security Dir
Job Category: Scientists/Scientific Support
Group: Global Nuclear Science & Tech
Opening Date: 2019-03-28
Closing Date: 2019-04-27