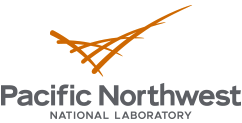 Pacific Northwest National Laboratory

Instructional Designer (Operational Systems Directorate)

in

RICHLAND

,

Washington
Organization and Job ID
Job ID: 308967
Directorate: Operational Systems Directorate
Division: Environment, Health, Safety & Security (EHS&S)
Group: Training Division
Job Description
This position is responsible for planning, developing, and implementing instructor-led and eLearning training programs within assigned areas in accordance with the Systematic Approach to Training. Provides leadership for the training development process and the delivery of training. Delivers internal consulting services to the Program Owners and Subject Matter Experts (SMEs) to design and develop their training programs. Conducts instructor-led training activities. May serve as a formal reviewer of peer and customer training documents to ensure their accuracy and completeness. Develops criteria for evaluating effectiveness of training activities. Prepares and deploys self-assessment activities for assigned areas and supports internal/external audits for assigned programs. Keeps abreast of federal, state and local regulations for impacts and requirements on training programs. This position also focuses on the technical functions of training development and the practical application of advanced training technologies, such as rapid development and deployment of eLearning content that is integrated within a learning management system. Additional duties include:
Participate in the extent of deployment reviews (training assessments) in the field to validate the effectiveness of training curriculum and delivery methodologies.

Collaborate with Subject Matter Experts (SME) to understand requirements and recommend a variety of appropriate learning solutions.

Develop complex scenarios or interactions and other course material using diverse approaches, platforms, software and authoring tools.

Serve as intermediary with external vendors as needed to design and develop videos, interactions, and narratives.
Minimum Qualifications
Bachelor's degree and 6+ years of relevant experience, or advanced degree and 4+ years of relevant experience.

Ability to advise management on a wide-range of issues relevant to business, financial, and technical process issues related to the implementation of the Laboratory's training model.

Demonstrated proficiency in eLearning authoring tools (Lectora 18 Storyline).
Preferred Qualifications
Professional license and/or certification.

Experience developing and conducting radiation protection training.

Experience with portable training platforms and other non-traditional learning event deployment (VR, AR, micro-learning, etc.).
Equal Employment Opportunity
Battelle Memorial Institute (BMI) at Pacific Northwest National Laboratory (PNNL) is an Affirmative Action/Equal Opportunity Employer and supports diversity in the workplace. All employment decisions are made without regard to race, color, religion, sex, national origin, age, disability, veteran status, marital or family status, sexual orientation, gender identity, or genetic information. All BMI staff must be able to demonstrate the legal right to work in the United States. BMI is an E-Verify employer. Learn more at jobs.pnnl.gov.
Directorate: Operational Systems
Job Category: Administration/Specialist/Support
Group: Training Division
Opening Date: 2019-02-25
Closing Date: 2019-03-27