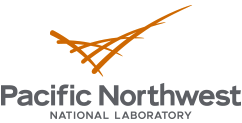 Pacific Northwest National Laboratory

HR Assistant

in

RICHLAND

,

Washington
Organization and Job ID
Job ID: 309052
Directorate: Human Resources
Division: Consulting Group
Group: BSD/PM HR Consulting Team
Job Description
We're looking for an, energetic full-time Human Resources Assistant to organize and execute work as a member of the Human Resources Consulting Team. As a U.S. Department of Energy national laboratory operated by Battelle, our science and technology inspires and enables the world to live prosperously, safely and securely. Our discoveries change the way people live and think, increase our nation's energy capacity, and improve our national security efforts — making the world a safer and cleaner place. PNNL employs about 4,400 scientists, engineers and professional staff to deliver nearly $1 billion in research in partnership with government, industry, and universities.
This position will provide Human Resources administrative support, in partnership to the Human Resources Managers (HRM) and the Staffing Consultants.
Primary Responsibilities Include:
Responsibilities for HRM support include but are not limited to budget tracking, data analysis and reporting, tuition reimbursements, status changes, and program support related to performance management and development programs.

Responsibilities for Staffing Consultant support includes placing job postings, sorting resumes for further action, performing initial phone screens, and maintaining applicant file system.

Respond to a wide range of HR and Recruiting policy questions from staff and handle informal daily requests for information from staff and managers. Conducts studies and supports non-routine activities using independent judgement within established procedures.Handle requests with discretion, maintaining confidentiality where necessary. Prioritize and route incoming work/messages to Staffing Consultant and HRMs.

Interface with all levels of PNNL management as well as external contact with potential job candidates/applicants.
Minimum Qualifications
High school diploma and 10+ years relevant work experience or relevant Associate's degree and 8+ years relevant work experience, or a Bachelor's degree with 4+ years of relevant work experience.

Must possess proficient administrative skills and the ability to effectively implement procedures, prioritize and work independently using discretion, sound judgment and decision-making.

Must be able to resolve problems, train staff, and provide guidance to all levels of PNNL staff, including administrators, managers and clients.

Ability to represent PNNL in the best possible manner to external applicants.

Position requires excellent interpersonal skills, including ability to positively interact with all levels in the organization, excellent oral and written communication skills, with attention to detail and accuracy.

Must be able to demonstrate proficient use of standard office equipment, MS Office suite and in learning new software programs.

Must be able to multi-task and identify potential administrative problems/areas for continuous improvement and recommend solutions.

Ability to act in ambiguous situations and follow-through on commitments and action items with a high level of discretion and initiative in a dynamic environment.
Preferred Qualifications
Prior PeopleSoft or related data management software experience.

Thorough knowledge of the PeopleSoft and OBIEE software for Human Resources and Recruiting.
Equal Employment Opportunity
Battelle Memorial Institute (BMI) at Pacific Northwest National Laboratory (PNNL) is an Affirmative Action/Equal Opportunity Employer and supports diversity in the workplace. All employment decisions are made without regard to race, color, religion, sex, national origin, age, disability, veteran status, marital or family status, sexual orientation, gender identity, or genetic information. All BMI staff must be able to demonstrate the legal right to work in the United States. BMI is an E-Verify employer. Learn more at jobs.pnnl.gov.
Directorate: Human Resources
Job Category: HR/Legal/Communications
Group: BSD/PM HR Consulting Team
Opening Date: 2019-03-11
Closing Date: 2019-03-25