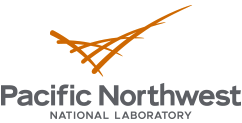 Pacific Northwest National Laboratory

High Performance Computing Scientist

in

RICHLAND

,

Washington
Organization and Job ID
Job ID: 308835
Directorate: Physical & Computational Sciences
Division: Advanced Computing, Mathematics & Data
Group: High Performance Computing
Job Description
The High Performance Computing Group (HPC) at the Pacific Northwest National Laboratory (PNNL) seeks a scientist to participate in the research and development of one or more of the following areas: scalable algorithmic approaches for the design and development of system software and runtime systems for different classes of applications (example: machine learning, graph analytics, and multi-physics simulations) targeting extreme-scale heterogeneous systems; modeling large-scale HPC system architectures and execution models; optimization problems including multi-objective optimization problems in the area of characterizing and modeling the performance of HPC applications and resource management for runtime systems using analytical, statistical, and Machine Learning techniques; and, application of scalable tools to domain problems in cybersecurity, earth system science and life sciences. These areas are critical to the computing strategy of the laboratory and involve broad opportunities for cross-cutting research and high visibility within the HPC community.
Responsibilities and Accountabilities:
Conduct technical research in areas of interest to the projects.

Publish research results in highly visible, peer-reviewed venues (conference & journals).

Interact with internal and external research staff and domain scientists for collaboration purposes.

Participate and potentially lead technical presentations on the work.

Participate in team meetings, and interact with funding clients.
Minimum Qualifications
Bachelor's degree with 5 years of experience, a Master's degree with 3 years of experience, or a Ph.D. with 1 year of experience
Preferred Qualifications
Ph.D. in Computer Science, Computer Engineering, Mathematics, or a closely related technical area.

Experience with parallel programming and issues related to programming applications on massively parallel, distributed memory systems.

Peer-reviewed publication record in HPC or a related area.
Equal Employment Opportunity
Battelle Memorial Institute (BMI) at Pacific Northwest National Laboratory (PNNL) is an Affirmative Action/Equal Opportunity Employer and supports diversity in the workplace. All employment decisions are made without regard to race, color, religion, sex, national origin, age, disability, veteran status, marital or family status, sexual orientation, gender identity, or genetic information. All BMI staff must be able to demonstrate the legal right to work in the United States. BMI is an E-Verify employer. Learn more at jobs.pnnl.gov.
Directorate: Physical & Computational Sci's
Job Category: Scientists/Scientific Support
Group: High Performance Computing
Opening Date: 2019-03-11
Closing Date: 2019-04-12