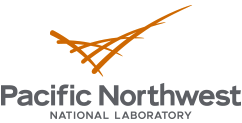 Pacific Northwest National Laboratory

Group Manager: Experimental & Computational Engineering

in

RICHLAND

,

Washington
Organization and Job ID
Job ID: 308991
Directorate: Energy & Environment
Division: Nuclear Scienes
Group: Experimental & Computational Engineering
Job Description
The Nuclear Sciences Division within the Energy and Environment Directorate at Pacific Northwest National Laboratory is seeking a Technical Group Manager (TGM) to lead the Experimental & Computational Engineering (ECE) Group. The role of the TGM is to maintain and develop technical capabilities aligned with research areas and business needs. The TGM directs all aspects of Group operations including staff, facilities and equipment and is responsible for maintaining a safe work environment and instilling a strong safety culture. The TGM is a key interface between the group and various business sectors, projects, and support functions within PNNL.
The ECE group includes technical experts in chemical engineering, mechanical engineering, and nuclear engineering, with a focus on Computational Fluid Dynamics, Computational Mechanics, Dose Modeling, and benchtop to full-scale experimental multiphase thermal-fluid studies. The group conducts remarkable work in computational and experimental engineering, addressing national and international challenges in energy production and environmental cleanup for a broad range of sponsors. Currently, the ECE group has 55 staff distributed across four teams. Each team is led by a Team Lead who reports to the TGM (this position).
Discipline, principal job duties/expectations, and qualitative and quantitative measures:
Manage resources to ensure optimal utilization of staff, equipment, and facilities.

Aligning appropriately trained and motivated staff to projects.

Work with Division Directors, Business Sector Managers, and Product Management Office Directors (PMODs) to identify future resource requirements.

Support the Business Sector Managers in the development of external business opportunities

Market the group's capabilities within PNNL

Engage other TGMs, PMODs, and staff from PNNL, industry, and academia to expand capability

Cultivate staff success through advancement of a supportive work environment where all staff are valued and respected.

Foster a feedback-rich environment; actively understanding and resolving barriers that impede staff and accomplishment of work; and foster active two-way communications that informs and impacts organizational decisions.

Evaluate and provide meaningful high-quality performance feedback to staff members to optimize their organizational contributions and support long-term professional/personal development goals.

Support professional development of staff by offering opportunities to enhance their capabilities and expertise.

Ensure safe, secure, effective, and compliant operations.

Proactively mitigate hazards associated with work conducted by assigned staff.
Minimum Qualifications
· Bachelor's degree plus 12+ years of relevant experience;
· OR, a Master's degree plus 10+ years of relevant experience
Preferred Qualifications
An advanced degree in Mechanical Engineering, Chemical Engineering, Nuclear Engineering, or Chemistry.

Experience within the DOE national laboratory system.

Leadership experience.

Experience managing complex assignments.

Current valid security clearance.
Equal Employment Opportunity
Battelle Memorial Institute (BMI) at Pacific Northwest National Laboratory (PNNL) is an Affirmative Action/Equal Opportunity Employer and supports diversity in the workplace. All employment decisions are made without regard to race, color, religion, sex, national origin, age, disability, veteran status, marital or family status, sexual orientation, gender identity, or genetic information. All BMI staff must be able to demonstrate the legal right to work in the United States. BMI is an E-Verify employer. Learn more at jobs.pnnl.gov.
Other Information
This position requires the ability to obtain and maintain a federal security clearance.
Requirements:
U.S. Citizenship

Background Investigation: Applicants selected will be subject to a Federal background investigation and must meet eligibility requirements for access to classified matter in accordance 10 CFR 710, Appendix B.

Drug Testing: All Security Clearance (L or Q) positions will be considered by the Department of Energy to be Testing Designated Positions which means that they are subject to applicant, random, and for cause drug testing. In addition, applicants must be able to demonstrate non-use of illegal drugs, including marijuana, for the 12 consecutive months preceding completion of the requisite Questionnaire for National Security Positions (QNSP).
Note: Applicants will be considered ineligible for security clearance processing by the U.S. Department of Energy until non-use of illegal drugs, including marijuana, for 12 consecutive months can be demonstrated.
The work involves significant laboratory, high-bay, and field operations. High-risk activities include high-temperature and high-pressure mechanical systems, energized equipment, and chemical hazards.
This position requires infrequent travel, 5-10% time.
Directorate: Energy & Environment
Job Category: Managers
Group: Nuclear Sciences Division
Opening Date: 2019-02-26
Closing Date: 2019-03-31