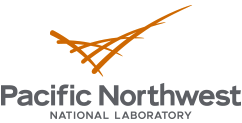 Job Information
Pacific Northwest National Laboratory

Finance & Accounting Professional

in

RICHLAND

,

Washington
Organization and Job ID
Job ID: 309235
Directorate: Business Services
Division: Financial Planning & Business Services
Group: Energy & Environment Directorate Business Office
Job Description
• Responsible for performing professional financial/accounting activities including the maintenance, control, analysis and development of complex financial/accounting records, reports and systems. Provides business advice and services to management and staff to ensure compliance with applicable federal laws, regulations, policies and good business practices. Responsible for adherence to and communication of business policies and procedures, including training and interpretation for the various organizations supported
Discipline, principal job duties/expectations, and qualitative and quantitative measures of performance that exceed the Functional Descriptor:
• Deliver support and guidance to the Nuclear Sciences Division within the Energy & Environment Directorate (EED), emphasizing financial responsibilities related to project lifecycle requirements (from proposal, to authorization, execution and change management, to project close-out) and line management support in the area of overhead budgeting/control, and policy support (e.g. charging guidelines and other financial control compliance)
• Prepare and present financial performance reports to provide financial information and status for management decision-making
• Produce long-range financial projections to assist managers in allocation of resources; analyze expenditures, revenues, variances and trends
• Coordinate Division business planning and budget preparation. This includes annual b¬usiness plans, budget templates as required, maintaining historical and prospec¬tive data for business/strategic plans, and assisting the Division managers and staff in the annual planning cycle
• Analyze forecasts and trends, evaluate results on current financial status, and recommend alternative solutions when necessary. Work to assure that the technical organization has adequate resources for achieving the strategic business objectives
• Assist/advise Division managers and staff with day-to-day requests
• Assist in ensuring the integrity of financial transactions by reviewing transactions for compliance with accounting policies and practices; identify potential problem areas and reach resolution via inter¬face/liaison with other finance organizations and other functions within the Laboratory
• Provide education and training on financial and administrative policies and appropriateness of costs, communicate changes in a timely manner, and provide efficient problem resolution
Minimum Qualifications
• Bachelor's Degree and 6+ years of relative experience. Advanced degree and 4+ years of relevant experience.
Preferred Qualifications
• Bachelor's degree in Accounting, Finance, or Business Administration preferred
• Strong knowledge of financial/accounting systems, and software programs
• Advanced working knowledge of Microsoft Excel and proficiency in MS Word and PowerPoint. Experience with MS Access preferred
• Understanding of PNNL project lifecycle and PNNL business processes and policies desired
• Strong understand of Cost Accounting Standards preferred
Equal Employment Opportunity
Battelle Memorial Institute (BMI) at Pacific Northwest National Laboratory (PNNL) is an Affirmative Action/Equal Opportunity Employer and supports diversity in the workplace. All employment decisions are made without regard to race, color, religion, sex, national origin, age, disability, veteran status, marital or family status, sexual orientation, gender identity, or genetic information. All BMI staff must be able to demonstrate the legal right to work in the United States. BMI is an E-Verify employer. Learn more at jobs.pnnl.gov.
Directorate: Business Services
Job Category: Finance/Accounting/Auditing
Group: Energy & Environ Busn Office
Opening Date: 2019-04-15
Closing Date: 2019-05-06