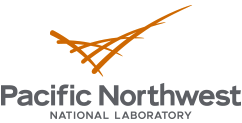 Pacific Northwest National Laboratory

Embedded Engineer

in

RICHLAND

,

Washington
Organization and Job ID
Job ID: 309016
Directorate: National Security
Division: Operational Systems & Technology
Group: Advanced Engineered Systems
Job Description
Do you want to work on hard problems that matter? Do you enjoy the challenge of working on a diverse set of problems that are constantly evolving? The Pacific Northwest National Laboratory's Advanced Systems Group is seeking an Embedded Systems Researcher who is passionate about advancing mobile sensor technology. The selected individual will be actively involved in developing devices that provide situational awareness and control in government and industrial mission spaces. We are a group of approximately 50 staff who are experts in asset health monitoring, mobile sensors, radiation sensors and more. We have a strong reputation in low-power, sensor interface and firmware electronics.
You will participate in electronic design and firmware development to provide I/O component interfacing, control, data handling, analysis algorithm implementation, and communications. In this role, you will design equipment that combines multiple scientific and engineering disciplines to include sensors that are used for chemical, biological, radiological, nuclear and explosives related products.
You will be expected to contribute professionally to the concept, design, implementation, testing and documentation of systems. You will also be expected to build a professional reputation for technical expertise, and fully apply and interpret standard theories, principles, methods, tools and technologies.
Designs, develops, documents, tests, and debugs new and existing software systems, hardware/software interfaces, and/or applications according to industry established software engineering principals and best practices.

Works collaboratively within a team to execute on the full system development lifecycle including analyzing user needs to determine technical requirements; developing technical specifications based on conceptual design and requirements; developing well-crafted and documented source code; integrating hardware using software; automating manual tasks; and consulting with the end user to prototype, configure, refine, test, and debug programs or systems to meet needs.

Identifies and evaluates new technologies or methods for implementation and continuous improvement.

Ability to work independently and lead project work and a small task or project level.

Perform work in a close knit team as well as independently, with a focus on quality, safety, and security.

Work with a highly interdisciplinary team and interface with scientists and engineers from different disciplines on a daily basis.

Analog/digital circuit design and sensor interface design.

Microcontroller/microprocessor (including multi-processor) system design (MSP430, ARM, and FPGA).

Firmware development related to low level I/O and control, algorithm implementation, and external communications (wired and wireless).

The development of embedded/mobile sensing and computing devices operating from batteries and/or energy harvesting devices developing data collection, real time control, and analysis systems.

Multiple machine-to-machine interface and networking protocols.

Real-time analog/digital signal processing, audio/video analytics.

Real-time locating systems.

Satellite and cellular communications.

Participation in business development activities.
Minimum Qualifications
Bachelor's degree with 2 years of experience, Master's degree with 0 years of experience, or PhD with 0 years of experience

Knowledge of C, C++ is a must
Preferred Qualifications
Technical degree from an accredited university in Electrical Engineering, Computer Engineering, Computer Science, or other related field

Knowledge of the following languages: C#, Python, Java is a plus

Familiarity with the MSP430 series of microcontrollers (or similar)

Familiarity with ARM M series and/or A series

Familiarity with microcontroller operating systems (e.g. FreeRTOS, TinyOS, etc.)

Familiarity with embedded linux a plus
Equal Employment Opportunity
Battelle Memorial Institute (BMI) at Pacific Northwest National Laboratory (PNNL) is an Affirmative Action/Equal Opportunity Employer and supports diversity in the workplace. All employment decisions are made without regard to race, color, religion, sex, national origin, age, disability, veteran status, marital or family status, sexual orientation, gender identity, or genetic information. All BMI staff must be able to demonstrate the legal right to work in the United States. BMI is an E-Verify employer. Learn more at jobs.pnnl.gov.
Other Information
This position requires the ability to obtain and maintain a federal security clearance.
Requirements:
U.S. Citizenship

Background Investigation: Applicants selected will be subject to a Federal background investigation and must meet eligibility requirements for access to classified matter in accordance 10 CFR 710, Appendix B.

Drug Testing: All Security Clearance (L or Q) positions will be considered by the Department of Energy to be Testing Designated Positions which means that they are subject to applicant, random, and for cause drug testing. In addition, applicants must be able to demonstrate non-use of illegal drugs, including marijuana, for the 12 consecutive months preceding completion of the requisite Questionnaire for National Security Positions (QNSP).
Note: Applicants will be considered ineligible for security clearance processing by the U.S. Department of Energy until non-use of illegal drugs, including marijuana, for 12 consecutive months can be demonstrated.
Directorate: National Security Dir
Job Category: Engineering/Engineering Techs
Group: Advanced Engineered Systems
Opening Date: 2019-02-28
Closing Date: 2019-04-29