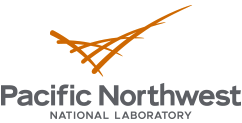 Pacific Northwest National Laboratory

Earth Scientist, Environmental Science Area Lead

in

RICHLAND

,

Washington
Organization and Job ID
Job ID: 308657
Directorate: Earth and Biological Sciences
Division: Environmental Molecular Sciences
Group: Enviromental Dynamics and Simulation
Job Description
The Pacific Northwest National Laboratory (PNNL) and the Environmental Molecular Sciences Laboratory (EMSL) seek a senior scientist to lead the Environmental Science Area for the EMSL User program. The EMSL is a U.S. Department of Energy (DOE) Office of Science user facility that provides innovative and breakthrough experimental and computational science that addresses DOE Office of Biological and Environmental Research (BER) programs by providing access to more than 75 state-of-the-art instrumental and high performance computing capabilities. The Environmental Science Area focuses on mechanistic and predictive understanding of fundamental physiochemical, ecological, hydrological, biogeochemical, plant and microbial processes in above and belowground terrestrial and subsurface ecosystems, the atmosphere, their interfaces, and their interactions from molecular- to ecosystem-scale. EMSL provides the experimental, computation and simulation expertise to investigate the cycling, transformation, and transport of critical biogeochemical elements, contaminants, and atmospheric aerosols. The successful candidate will help develop and implement the science strategy for EMSL's Environmental Science Area as well as be responsible for calls for proposals and portfolio management of the user program. They will also help lead peer-reviewed research in areas of research important to EMSL and PNNL, and contribute to ongoing research efforts. Senior candidates will quickly establish themselves as independent principal investigators (PIs) through competitive proposals, and serve as an active resource for others, mentoring early career staff in proposal and scientific career development.
Established nationally as an expert in at least one S&E domain. Establishing new approaches at a national level and advancing state of the art concepts.

Established network across PNNL, other national laboratories, academia, industry, and professional societies. Collaborating with other Labs, academia, industry and leads multi-Lab projects Leader in the development and execution of division and directorate strategies.

Conceives, plans, and executes R&D with considerable influence on scientific and technological developments. Displays considerable leadership in defining scientific and technical objectives across programs. Leads in the capture, planning, and technical execution of complex interdisciplinary projects and programs across organizational boundaries with lab level impact, and outside of the laboratory. Serves as a role model for quality, safety, and security.

Develops and implements science strategy to serve the BER aligned research community by engaging that research community to determine current and future science challenges and opportunities. Develops an annual science call Defines topical areas for call with input with BER program managers, recruit peer reviewers for science panels, and provide summary statements of panel discussion

Conducts outreach for EMSL science at national meetings, BER PI meeting, helps select and review science highlights, recruits new EMSL users, serves as an EMSL point of contact for BER's Climate and Environmental Science Division programs and projects, helps develop science theme for annual EMSL Integration meeting.

Contributes to EMSL Leadership team discussions, participates in preparation of strategy and review documents

Strong demonstrated record of accomplishment with high-impact publications, invited presentations and PI-led funded research. Demonstrated program development, project management, and/or line management. Experience with multidisciplinary, multi-institutional teams is highly important.
Minimum Qualifications
BS/BA with 9 years of experience, MS/MA with 7 years of experience, PhD with 5 years of experience
Preferred Qualifications
Ph.D. in earth science field and/or relevant research experience and a strong demonstrated record of accomplishment with high-impact publications and/or deliverables, and a national reputation. Research efforts focused on the geosphere, hydrosphere, biosphere, atmosphere, and/or interactions of these systems with human activities. Leverages knowledge and tools from fields such as ecology, biology, physics, chemistry, geochemistry, soil science, geology, hydrology, and atmospheric science.
Demonstrated program development, project management, and/or line management experience. Experience with multidisciplinary, multi-institutional teams is highly important.
Excellent communications, interpersonal, teamwork and leadership skills.
Equal Employment Opportunity
Battelle Memorial Institute (BMI) at Pacific Northwest National Laboratory (PNNL) is an Affirmative Action/Equal Opportunity Employer and supports diversity in the workplace. All employment decisions are made without regard to race, color, religion, sex, national origin, age, disability, veteran status, marital or family status, sexual orientation, gender identity, or genetic information. All BMI staff must be able to demonstrate the legal right to work in the United States. BMI is an E-Verify employer. Learn more at jobs.pnnl.gov.
Directorate: Earth & Biological Sciences
Job Category: Scientists/Scientific Support
Group: Environmntl Molecular Sci Div
Opening Date: 2019-02-15
Closing Date: 2019-04-14