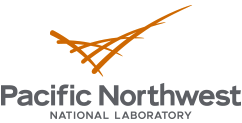 Pacific Northwest National Laboratory

Business Student - Project Management

in

RICHLAND

,

Washington
Organization and Job ID
Job ID: 308976
Directorate: National Security
Division: Operational Systems & Technology
Group: Operational Readiness & Assurance
Job Description
The Pacific Northwest National Laboratory (PNNL) is seeking a undergraduate student to support several federal-funded projects that focus on engaging stakeholders, developing user requirements and implementing solutions to important problems in national security and public safety. The project the student will support is focused on providing full lifecycle project management and coordination of training, workshops, exercises and other programmatic events, as well as researching and developing innovative and customized methods for the delivery of instruction, including the integration of instructional technologies such as learning management systems, eLearning, and virtual/augmented reality. This includes traditional project management and project coordination, as well as logistical support and training development support related to the acquisition of event-related services, material review and production, and other on-site or remote logistical support. Specifically, the student will support the project with training material tracking and update in accordance with the DOE instructional system design process utilizing the Systematic Approach to Training and the Analysis, Design, Development, Implementation, and Evaluation (ADDIE) process. The training materials are developed to support effective management, operation, and maintenance of deployed technologies, and to build the capacity of partner organizations funded by PNNL's National Security sponsors. In addition, the student will assist the project with records tracking and management, event reconciliations, and supporting other team members with their event management responsibilities. This project is dependent upon continued federal funding.
Research analysts at PNNL address critical national and global issues by applying research methods and approaches to complex issues that cross multiple domains. Research areas of interest includes the development, implementation, and resulting analyses related to quantitative social science, national security and public safety, domestic and global disaster response and recovery, and technology assessment and landscape analysis.
Minimum Qualifications
Candidates must be degree-seeking students enrolled at an accredited college or university. Candidates must be taking at least 6 credit hours and have an overall GPA of 2.5.
U.S. citizenship is required.
Preferred Qualifications
Proven analytical, writing, research, presentation and strong inter-personal skills as they will be working with a diverse team. Working knowledge of Microsoft Office applications, file management, and complex databases. Excels at working independently and as part of a team, maintaining effective working relationships with co-workers and stakeholders.
Preferred Education:
A current second or third year undergraduate student pursing a degree in Project Management, Business Management or similar, with strong interest in pursuing a career in International Affairs, Security and Resilience, Project Management, or Instructional Design. Cumulative GPA of 3.0 or higher preferred.
Equal Employment Opportunity
Battelle Memorial Institute (BMI) at Pacific Northwest National Laboratory (PNNL) is an Affirmative Action/Equal Opportunity Employer and supports diversity in the workplace. All employment decisions are made without regard to race, color, religion, sex, national origin, age, disability, veteran status, marital or family status, sexual orientation, gender identity, or genetic information. All BMI staff must be able to demonstrate the legal right to work in the United States. BMI is an E-Verify employer. Learn more at jobs.pnnl.gov.
Directorate: National Security Dir
Job Category: Undergraduate Internships
Group: Operational Readiness & Assura
Opening Date: 2019-02-26
Closing Date: 2019-03-27