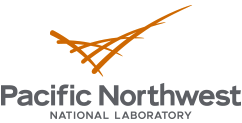 Pacific Northwest National Laboratory

Building Research Engineer, Level 3

in

RICHLAND

,

Washington
Organization and Job ID
Job ID: 309015
Directorate: Energy & Environment
Division: Electricity Infrastructure & Buildings
Group: Building and Connected Systems
Job Description
The Buildings & Connected Systems Group seeks a Building Research Engineer to support its research on building performance evaluation. This position offers the opportunity to investigate, develop, and demonstrate novel methods for field assessments of building energy and water systems and associated site infrastructure, use of modeling and data science to analyze building performance, and identification of solutions to improve performance.
Key responsibilities include:
Applying science and engineering theories and developing technical approaches to solve building performance research challenges through:

Building energy and water use data analysis

Whole-building energy modeling

Lifecycle-cost analysis of building retrofit measures

Gathering and analyzing data to support technology field demonstrations.

Serving as a principal investigator on projects or tasks assignments tasks, building effective cross-disciplinary project teams, and executing tasks within budget and timeframes allotted.

Leading and contributing to the development of technical products, such as technical reports and journal articles, and presenting at conferences and technical forums.

Generating new ideas and leading the development of proposals for business and capability development opportunities.

Mentoring junior staff and taking on operational assignments.
The successful candidate will be accountable to:
Project and/or Task Managers for performing assigned roles, following applicable project and field procedures, and performance of assigned tasks on time and within budget;

The Buildings & Connected Systems Technical Group Manager, and Building Performance Evaluation Team Lead, for general staff performance and development, operational discipline (e.g., maintaining training qualifications, procedural compliance, safe operations), and project execution.
You will bring to this position:
Academic training in engineering.

Practical experience conducting building energy evaluations and using building energy modeling (e.g. eQUEST, Energy Plus, FEDS) or other analysis tools.

A passion for learning and innovation, and a desire to advance the building sciences domain through improvements in energy and water efficiency.

Excellent verbal and written communication skills, with the ability to convey complex technical information effectively to technical and nontechnical audiences.

A collaborative approach to problem-solving.
Minimum Qualifications
BS/BA with 5 years of experience MS/MA with 3 years of experience PhD with 1 year of experience
Preferred Qualifications
Master's degree or Ph.D. in engineering, energy systems, or a related engineering field.

Knowledgeable of building HVAC equipment and systems.

Practical experience conducting building energy evaluations (e.g. ASHRAE level 2).

Experience working with the DoD or related federal agencies.
Equal Employment Opportunity
Battelle Memorial Institute (BMI) at Pacific Northwest National Laboratory (PNNL) is an Affirmative Action/Equal Opportunity Employer and supports diversity in the workplace. All employment decisions are made without regard to race, color, religion, sex, national origin, age, disability, veteran status, marital or family status, sexual orientation, gender identity, or genetic information. All BMI staff must be able to demonstrate the legal right to work in the United States. BMI is an E-Verify employer. Learn more at jobs.pnnl.gov.
Other Information
This position requires the ability to obtain and maintain a federal security clearance.
Must be a US citizen, have a valid driver's license.

Must be able to pass a background check to obtain a DoD Common Access Card (CAC) and must be able to obtain a DoD security clearance to work with U.S. military installations.

Willingness to travel up to 25% of time.
Requirements:
U.S. Citizenship

Background Investigation: Applicants selected will be subject to a Federal background investigation and must meet eligibility requirements for access to classified matter in accordance 10 CFR 710, Appendix B.

Drug Testing: All Security Clearance (L or Q) positions will be considered by the Department of Energy to be Testing Designated Positions which means that they are subject to applicant, random, and for cause drug testing. In addition, applicants must be able to demonstrate non-use of illegal drugs, including marijuana, for the 12 consecutive months preceding completion of the requisite Questionnaire for National Security Positions (QNSP).
Note: Applicants will be considered ineligible for security clearance processing by the U.S. Department of Energy until non-use of illegal drugs, including marijuana, for 12 consecutive months can be demonstrated.
Directorate: Energy & Environment
Job Category: Engineering/Engineering Techs
Group: Bldgs & Connected Systems
Opening Date: 2019-02-28
Closing Date: 2019-03-29