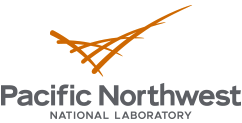 Job Information
Pacific Northwest National Laboratory

Analytical Chemist

in

RICHLAND

,

Washington
Organization and Job ID
Job ID: 309145
Directorate: National Security
Division: Signatures Science & Technology
Group: Radiochemcial Analysis
Job Description
Conducts research of organic or inorganic substances. Analyzes and tests new or existing materials to identify their properties and characteristics for the development or improvement of new or existing products. Studies the relationship between chemical and physical properties

Performs qualitative and quantitative analyses of organic compounds, inorganic compounds, or biologics to determine the chemical composition and/or physical properties by verifying their identity, purity, and homogeneity

Incumbent will be responsible to make technical contributions.These contributions should affect the direction of research teams in a given technical area and building a recognizable signature for the incumbent at PNNL.The incumbent will be responsible to Project Managers (PM) for the execution of work scope and for producing technical deliverables; and to line management for helping build science and technology (S&T) capability.

The incumbent should be building networks across the Radiochemical Analysis (RA) group and beginning to interact at the Signature Science and Technology (SST) Division level.

The incumbent should be able to execute research tasks independently or with minimal oversight, and recommend technical approaches within multi-disciplinary teams to produce cutting-edge research.The incumbent should also be aware of research going on at the national and international level that affects their project scope, and possess the ability to maintain skills consistent with state-of-the-art.

Experience working with chemicals in a laboratory setting is required. Incumbent must have excellent attention to detail and demonstrated ability for meticulous, reproducible work and documentation.Experience working in clean rooms, with radioactive materials, trace or microchemistry techniques, chemical separations, and mass spectrometry are desired.Experience with quantitative and instrumental analysis, isotope ratio or geochronometric techniques are also desired.
Minimum Qualifications
Bachelor's degree and 0-1 years of experience; or Master's degree in Analytical Chemistry, Geochemistry, Radiochemistry, Nuclear Engineering, or related technical field

Expected to contribute professionally, applying basic theories, principles, methods, tools and technologies to well-defined assignments of limited scope
Preferred Qualifications
Master's degree in Analytical Chemistry, Geochemistry, Radiochemistry, Nuclear Engineering

Position requires technical contributions to projects in national and homeland security, nuclear nonproliferation, nuclear material detection and characterization, environmental monitoring, beginning to build a professional reputation for technical expertise.May be working on well-defined assignments of limited scope depending on experience.

Independent contributor to projects and/or major project tasks; may have minimal-to-no oversight, independently completing reoccurring assignments, exercising limited judgment on work details.

Working to deepen and broaden own technical knowledge; continues developing technical expertise, knowledge, and new skills.
Equal Employment Opportunity
Battelle Memorial Institute (BMI) at Pacific Northwest National Laboratory (PNNL) is an Affirmative Action/Equal Opportunity Employer and supports diversity in the workplace. All employment decisions are made without regard to race, color, religion, sex, national origin, age, disability, veteran status, marital or family status, sexual orientation, gender identity, or genetic information. All BMI staff must be able to demonstrate the legal right to work in the United States. BMI is an E-Verify employer. Learn more at jobs.pnnl.gov.
Other Information
This position requires the ability to obtain and maintain a federal security clearance.
Requirements:
U.S. Citizenship

Background Investigation: Applicants selected will be subject to a Federal background investigation and must meet eligibility requirements for access to classified matter in accordance 10 CFR 710, Appendix B.

Drug Testing: All Security Clearance (L or Q) positions will be considered by the Department of Energy to be Testing Designated Positions which means that they are subject to applicant, random, and for cause drug testing. In addition, applicants must be able to demonstrate non-use of illegal drugs, including marijuana, for the 12 consecutive months preceding completion of the requisite Questionnaire for National Security Positions (QNSP).
Note: Applicants will be considered ineligible for security clearance processing by the U.S. Department of Energy until non-use of illegal drugs, including marijuana, for 12 consecutive months can be demonstrated.
Additional Information:
This position will require work with radioactive materials, potentially in Contamination Area Fume Hoods; therefore, strong radiological worker skills are required.Hazards would be those expected in a traditional wet chemistry lab
Directorate: National Security Dir
Job Category: Scientists/Scientific Support
Group: Radiochemical Analysis
Opening Date: 2019-04-03
Closing Date: 2019-05-03