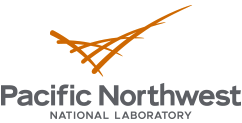 Results, order, filter
Post-Graduates and Post-Docs Jobs
... Description** A post-bachelors research associate position is available immediately at Pacific ... . Salary is commensurate with Department of Energy/Pacific Northwest National Laboratories for post ...

... Integrative Omics research group at Pacific Northwest National Laboratory has a post bachelor's research ... .gov. Directorate: Earth & Biological Sciences Job Category: _Post-Graduates ...

... Radiochemical Analysis (RA) group. This position will include both experimental and theoretical studies, with ... _ Job Category: Post-Graduates and Post-Docs Group: _Radiochemical Analysis ...
Current Search Criteria
Sorted by
Date
Filter by
Job Category
More
Less
Filter by
Title