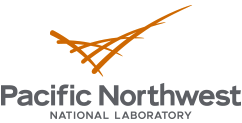 Job Information
Pacific Northwest National Laboratory

Cryo-EM Microscopist & Biochemist

in

PORTLAND

,

Oregon
Organization and Job ID
Job ID: 309170
Directorate: Earth & Biological Sciences
Division: Environmental Molecular Sciences Laboratory (EMSL)
Group: Biosystems Dynamics & Simulation
Job Description
This position is responsible for providing cryo-EM user support for the Pacific Northwest Center for Cryo-EM (PNCC) - a NIH funded cryo-EM center that is a collaboration between Pacific Northwest National Laboratory and Oregon Health Sciences University.
This position is an offsite assignment in Portland, Oregon where the incumbent will be working directly with OHSU and PNNL staff as well as a diverse external user base. Although this job is full-time in Portland, OR, the first week of employment will be spent in Richland, WA for onsite training and familiarity with PNNL processes. This temporary visit will be considered business travel and reimbursed accordingly.
This position is responsible for:
Provide essential research-related cryo-EM services to users of the PNCC including: end user training, grid vitrification and screening, aligning TEM instruments, setting up large-data set acquisition runs for single particle and tomography cryo-EM projects, and performing initial image processing and data analysis on user and benchmarking datasets.

Assisting in the day-to-day running of the facility and general lab maintenance.

Troubleshooting sample preparations and assisting with biochemical characterization where needed.

Maintaining a high level of professional expertise through familiarity with current scientific literature and strong working knowledge of instrumentation and techniques used in structural biology and biochemistry laboratories.

Fostering a smooth and efficient working environment by employinng effective communication skills with the center staff and users.
This position also requires that the incumbent be knowledgeable in the center's research capabilities available to PNCC users and maintaining a broad level of knowledge about the requirements for access to the instruments via the proposal process and security requirements that users would be required to follow for access.
Minimum Qualifications
BS/BA with 2 years of experience; MS/MA with 0 years experience; PhD with 0 years of experience.
Preferred Qualifications
PhD or MS/MA plus 3-5 years of relevant experience with cryo-EM and biochemistry preferred.

2+ years experience utilizing transmission electron microscopes and developing or applying cryo sample preparation, imaging and analysis methodologies for single particle analysis and/or tomography

Previous experince using FEI Titan Krios or Arctica microscope, phase plate and direct electron detectors We will consider applicants with direct cryo-EM experience on other instrumentation.

Excellent communication skills with strong ability to organize, document and analyze research data

Demonstrated ability to work independently and as a team member to accomplish research goals

Ability to multi-task efficiently and demonstrate good time management skills while working under pressure of deadlines, frequent interruptions, and changing priorities.

Demonstrated ability to learn new and innovative procedures quickly.

Experience with cryo-EM, structural biology, biochemistry or biophysics
Equal Employment Opportunity
Battelle Memorial Institute (BMI) at Pacific Northwest National Laboratory (PNNL) is an Affirmative Action/Equal Opportunity Employer and supports diversity in the workplace. All employment decisions are made without regard to race, color, religion, sex, national origin, age, disability, veteran status, marital or family status, sexual orientation, gender identity, or genetic information. All BMI staff must be able to demonstrate the legal right to work in the United States. BMI is an E-Verify employer. Learn more at jobs.pnnl.gov.
Directorate: Earth & Biological Sciences
Job Category: Scientists/Scientific Support
Group: Biosystms Dynamics & Simula
Opening Date: 2019-04-03
Closing Date: 2019-04-24